At the
Subaru Service Center
  at Stanley Subaru we want your experience with your Subaru vehicle to be as enjoyable as possible. As you drive your
new 
or
pre-owned
  vehicle you may have some questions about your vehicles performance and maintenance. Let our FAQ pages guide you through any questions you may have. If your question is not on our FAQ pages, feel free to
contact us
  so that we can better serve you.
Do I Need An Appointment for Service?
To minimize your time, an appointment is recommended. When calling 207-667-4641 or Toll-Free 800-439-8989 to schedule an appointment, please let us know if you will need a
complementary loaner vehicle
. See our
Service Schedule and Menu.
  You can also
Schedule An Appointment Online!
   Appointments are necessary for Detail Services, since they take a considerable length of time.
See our Detail Packages and Pricing.
What Are Service Center Hours of Operation?
Our Service Department is open Monday through Friday from 6:30AM to 5:00PM and on Saturdays from 8:00AM to 4:00PM. We are closed on Sundays. Meet our
Service Department!
Stanley Subaru's Exclusive Preferred Guest Package includes:
Guest Benefit Prices on Oil Changes and Regular Maintenance!
$29.95 Oil Changes*

(Conventional Oil Only. See Service Dept. for Synthetic oil price)

10% Off Labor

10% Off Parts

10% Off Snow Tires **

FREE State Inspection Sticker every year

30% Off Pin-striping
*excludes turbo models and models which require

synthetic oil
|
**not valid on already discounted snow tire packages
My Check Engine Light is on? What Does The Check Engine Light Mean?
The check engine light is designed to alert you that your vehicle is experiencing trouble with the emissions system. Two possible scenarios can happen: if the check engine light is on and not blinking, you need to bring your vehicle to Stanley Subaru's Service Center as soon as possible, to have the vehicle checked over by one of our Subaru Certified factory-trained technicians. If the check engine light is blinking, you need to pull your vehicle over immediately and have your vehicle towed to the nearest Subaru authorized dealership. A loose gas cap is a common cause of check engine lights. Be sure to check your gas cap every time you fill your vehicle to ensure that it is properly tightened. See More On Check Engine Lights...
What Is A Cabin Air Filter? Why Do I Need It Replaced?
Subaru vehicles are equipped with a HEPA filter system, located behind the glove box. The filter is responsible for filtering air that enters the cabin of the vehicle. In Maine, this filter is subjected to particulates year round. For the health of our guests, we recommend that the cabin air filter is replaced between 12,000-15,000 miles.
Note: If you or someone who travels in your vehicle suffers from allergies, asthma, or other respiratory conditions, you may need to replace the cabin air filter more often to help keep the cabin air as clean as possible.
Notice the two pictures below. The one on the left is a used, dirty air filter, while the one to the right is a new air filter. Did you notice the difference?!? YUCK!  You don't want to be breathing air from the dirty air filter.
Schedule an appointment
here at
Stanley Subaru's Service Center
to have your cabin air filter replaced.
Learn More.... (Including How To Change It Yourself!)...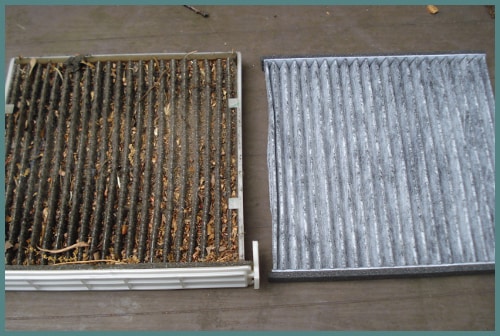 Subaru Tire Pressure Monitoring System (TPMS):
What It Means to You and Your Subaru
Subaru Tire Pressure Monitor System Warning Light
When the TPMS warning light comes on it means that either one of the tires is under-inflated or there is a fault with the system. If the light is constant then inflating to the correct placard pressure should turn it off. If this is not the case then this indicates a puncture. If the light is intermittent or if it stays on after correct inflation or replacement of a punctured tire then this indicates a fault with the TPMS system.
Learn More...
What Is a CVT? (Continuously Variable Transmission) What Subaru Vehicles Have CVT?
A continuously variable transmission functions as if it had an infinite number of gear ratios. Its changes from ratio to ratio are step-less, contributing to the powertrain's smooth operation. Among its benefits, a CVT wastes less power in transmitting engine torque to the drive wheels. Its efficiencies result in the excellent fuel economy ratings of the non-turbocharged 2010 Subaru Legacy and Outback models equipped with CVT. Now the 2012 Impreza has CVT.
Read More About How CVT Technology Works...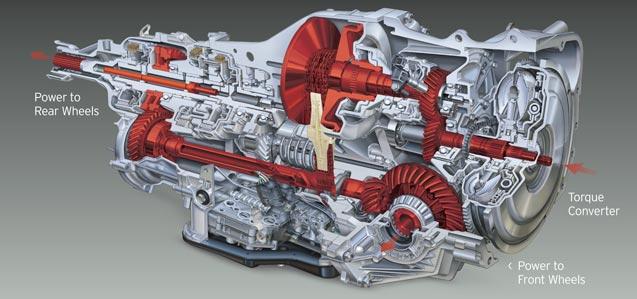 What Does this Blue Light on My Subaru Dashboard Mean?
Referred to as the "Coolant Temperature Low Indicator Light or the Coolant Temperature High Warning Light" in the Subaru Owner's Manual, this light will come on whenever you start your Subaru vehicle. Upon startup, your vehicle is preforming a temperature check. For the system check, this indicator light/warning light illuminates in
RED
for approximately 2 seconds when the ignition switch is turned to the "ON" position. After that, this indicator light/warning light changes to
BLUE
and maintains illumination in
BLUE
. This
BLUE
illuminated light turns off when the engine is warmed up sufficiently.
The blue light will stay on until the engine has reached optimal operational temperature. While you can still drive the vehicle safely with this light on, it is best to wait until the blue light has turned off. The light should only stay on for a minute or two, unless it is extremely cold outside, then it may take a minute or so longer to go out.
Aaron Hubbard, responding to this question on
Quora.com
explains why even
modern vehicles need to be warmed up
:
     "You don't have to sit in the driveway and let it warm up, but you shouldn't be driving very hard until the engine is up to normal operating temperature.  That means not using the accelerator much, and not revving the engine very high.  If it's a manual, take it easy on the shifting as well.  The blue light is a replacement for the traditional temperature gauge...which probably got attention from very few people anyway.
     "The reason that you need to let even modern cars warm up is that all the lubricants need to come up to operating temperature before they are their right viscosity.  Cold oil is not going to keep your engine or gearbox lubricated well enough to prevent damage when operating at full speed." (
Read more...) 
What is Covered by my Subaru Warranty? What is Not Covered By My Subaru Warranty?
Are Used Vehicles Still Covered Under Factory Warranty?
Pre-Owned vehicles are eligible for the remainder of the factory warranty if they qualify based on mileage and In-Service Date. (In-Service Date is the date the vehicle was reported sold to the manufacturer.) If you are selling or trading in a vehicle before the end of the warranty period, you can receive a check for the pro rata remainder of the warranty you purchased.
See More Warranty Information
. Still have questions?
Contact Us!
What is Technical Schmecnical?
Technical Schmecnical
  is Stanley Subaru's Thursday
Blog Post Series
  that is like a traveling encyclopedia of service information! Learn about
Subaru Brake Systems
,
Catalytic Converters and PZEV Vehicles
,
Suspensions
,and much
more
!
Do you have other Service Questions? Ask Neil, our Service Manager, by calling 800-439-8989 or
send him an email!