Convenience
To ensure convenient service, Stanley Subaru offers early weekday morning hours, opens all day on Saturdays, has an after-hours locked key drop-box, a fleet of brand new Subaru vehicles to offer as complimentary loaner vehicles for our guests, and a courtesy shuttle van. Indoor amenities include a quiet guest lounge with an assortment of hot coffees, teas, and cocoa, a lending library, computers for guest use, free Wi-Fi, and in warmer weather, an outdoor patio with lounge chairs. We also offer FREE Coffee For Life to our guests!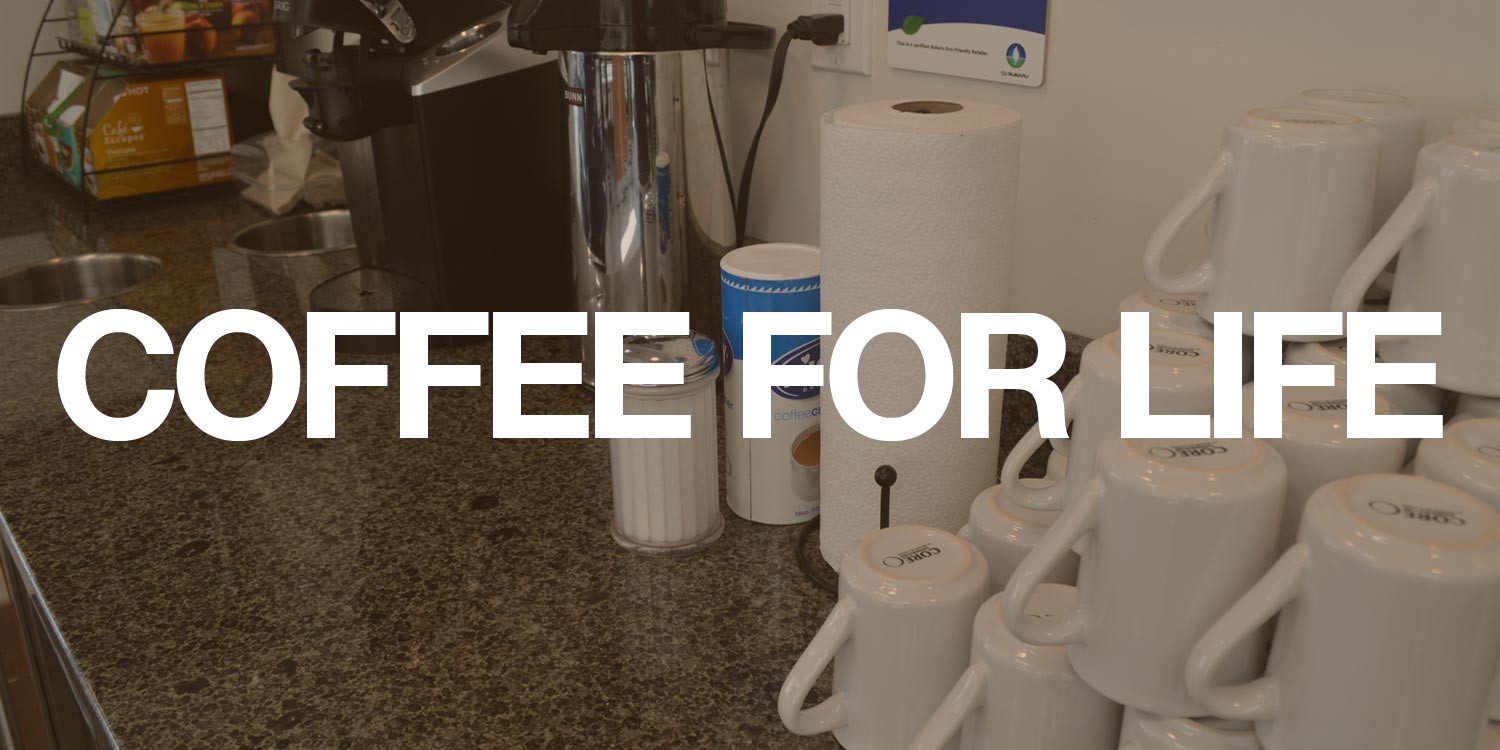 Training
Dealers and manufacturers spend considerable money on continuous training to ensure that technicians are up-to-date on today's increasing complex vehicles. We have Subaru Certified Technicians and Subaru Certified Master Technicians here to service your vehicle.
Technicians
Today's technicians must be electronics experts as well as good mechanics. That's why Stanley Subaru offers the most experienced technicians in the auto repair industry.
Equipment
Some diagnostic equipment for today's vehicles can cost over $100,000. Only franchised new car dealers are required to purchase and use the equipment and maintain computer links to factory service experts. Our newest equipment includes a computerized wheel balancer that simulates road pressure and computerized four-wheel alignment system.
Satisfaction
In both sales and service, satisfaction is the primary goal of Stanley Subaru. Our mission is to 'Surprise and Delight' our guests, so we often go zipping past plain ol' satisfaction and strive for the stars! We will call or email every guest after each visit to make sure their service appointment met their expectations, ask how we can improve, and if they have any questions for our Service Manager.
       

"The service department is renowned for its accuracy in time and price estimations, cleanliness, and pleasantness in dealing with patrons. You have a winner here in sales and service."


- Jean from Castine

     
       

"I've been dealing with them for fourteen years and I wouldn't dream of going to anyone else. I've had Subaru Outbacks for twenty-six years and I know what to expect from a Subaru dealer/maintenance department. Stanley Subaru's maintenance department is the most superior of any I have ever dealt with. Friendly, courteous, helpful, there aren't sufficient adjectives to describe this team of folks. I just love every one of them."


- Jane from Castine

     
       

"I like that I can store my seasonal tires there! I like the internet availability and the Keurig coffee maker. Very kind people."


- Edward from Ellsworth

     
       

"[They] continue to be fair, honest, trustworthy and provide service like we're 'family'. I have sent several friends and several people who just wanted to know how we liked our Outback to Stanley Subaru and at least two have purchased vehicles there. I live 2 miles from [another Subaru dealer] but travel the 30 miles to Stanley Subaru because of their excellent treatment of their customers and their service."


- Daniel from Veazie

     
We are proud to announce we earned the Subaru Stellar Care Award. To achieve this prestigious honor, a Subaru dealership must meet and maintain a long list of performance standards and objectives established by Subaru of America, Inc. and pass ongoing customer review. Learn more about Subaru Stellar Care here.

Protection
The average new car costs more than $25,000, so consumers can't afford to rely on anyone other than a top professional. Stanley Subaru offers the highest level of technical training, state of the art equipment, and factory specified parts.
Parts
As a new car dealer, we are required to carry an inventory of parts to cover all repairs to the cars we sell, assuring our guests have quick repairs and Genuine Subaru Parts. We also carry Genuine Subaru Accessories!
Guarantees
Our reputation depends on guest satisfaction. That's why Stanley Subaru guarantees its repairs. Plus, original parts also carry additional manufacturer guarantees.
Warranty
All new cars today carry manufacturer warranties that specify maintenance schedules and repair procedures. Service from Stanley Subaru eliminates the possibility of voiding the warranty for failure to meet requirements. Extended service contract policies can be purchased from Stanley Subaru for added protection. We also have a direct link to the Subaru of America recall notification system, so if there is a part of your vehicle that needs replacement, we'll be instantly notified and be able to make the repair at no cost to you!
Price
Stanley Subaru has service priced competitively. Often, Stanley Subaru offers the best local price in addition to the best service. Check out our full Subaru Service Menu.