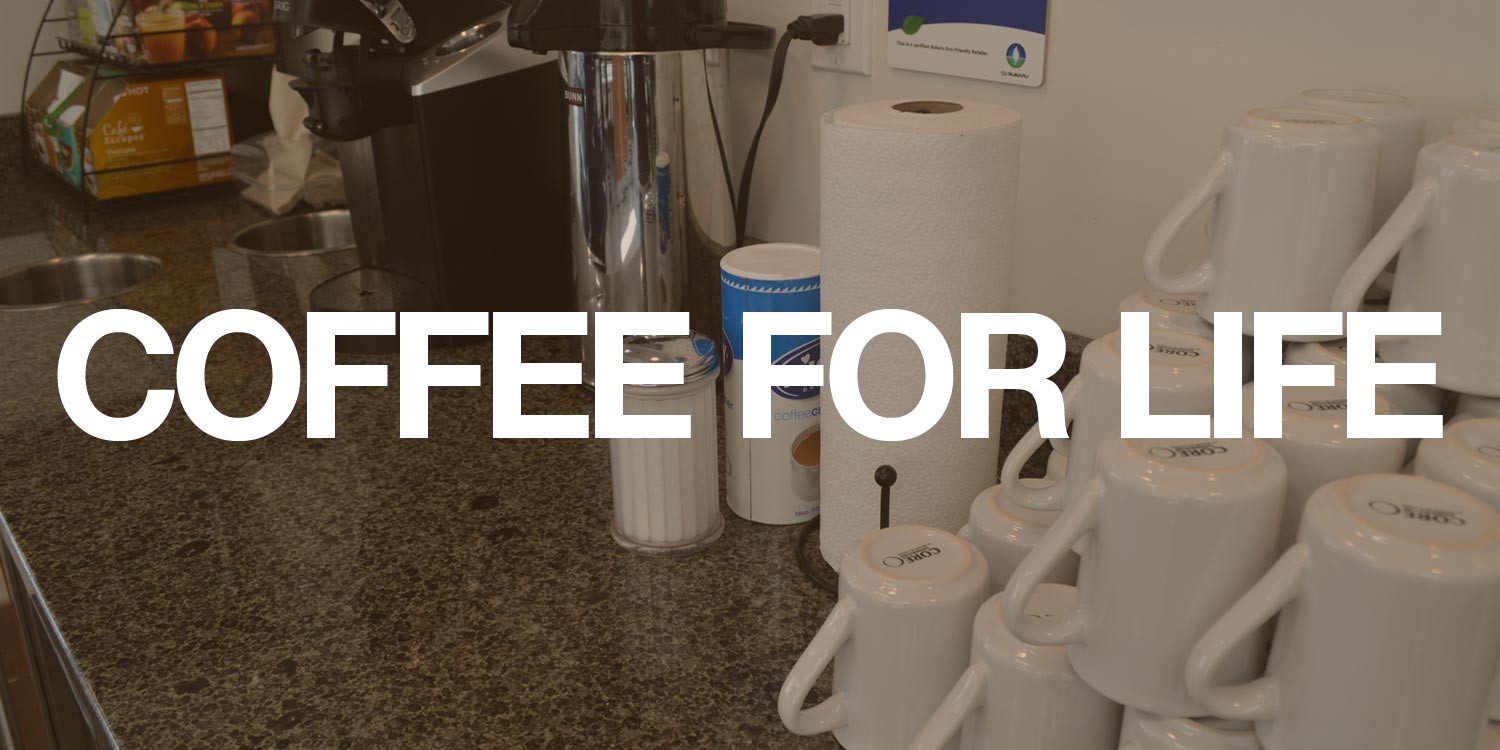 We offer New England Coffee and brew it fresh hourly, throughout the day. We also offer a variety of Green Mountain K-Cups featuring flavored coffees, decaf, teas, hot cider, cocoa and more!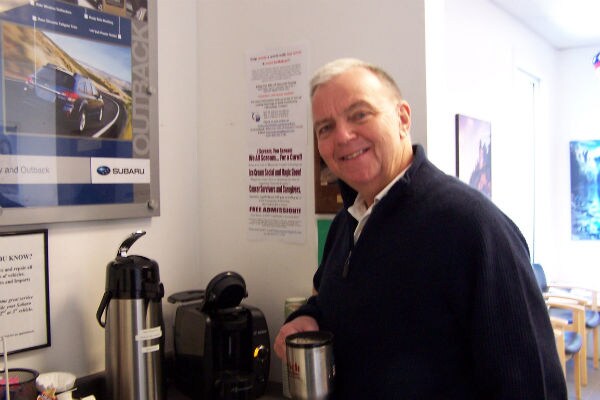 Bill in front of our old coffee station.
Meet Bill. When he bought his first Subaru at Stanley Subaru, we told him about Tires for Life 2.0 and the rest of our Preferred Guest Package, Bill was so delighted he asked if he could have Coffee for Life as well! He is now on his third Subaru from us and is our Premiere Coffee for Life member. Bill drops in almost every day for a cup of coffee and some good conversation. You can too!
In fact, our service surveys often have comments about it!
"Courteous, friendly service staff. GREAT coffee. Love your lending library concept. I borrowed one and will return it, plus a couple more of mine. Thanks!" -Marge from Otis

"I always stop in for a cup of coffee and a visit. Nothing like a cup of fresh coffee and friends to make your day." -Shirley from Ellsworth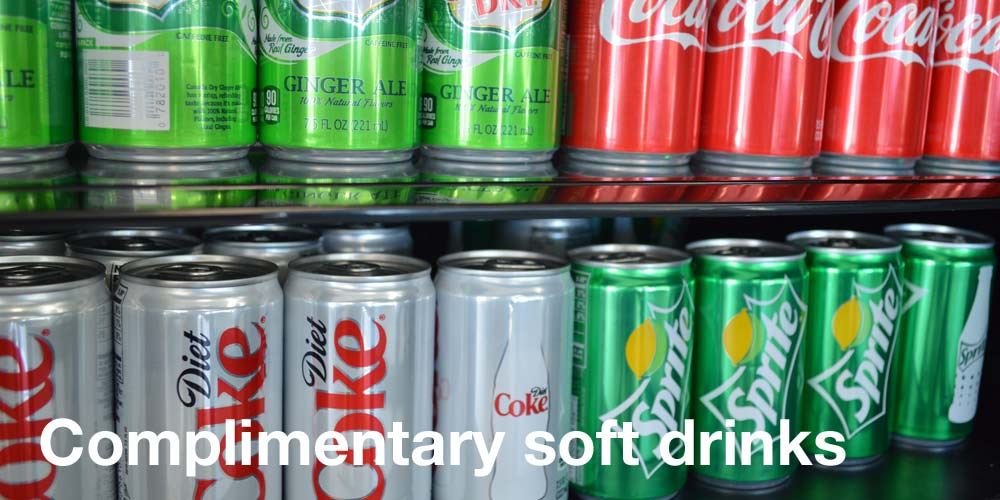 Other than the great coffee, we also keep a refrigerator with perfectly-chilled water and soft drinks! Our guest lounge gets a lot of praise from our guests as well. We have a lending library, magazines, wi-fi, ipads, and plenty of seating where you can comfortably wait for your vehicle to be serviced. Don't want to wait? You can make use of one of our Loaner Cars - which are brand new Subarus. If you don't have far to go, our courtesy shuttle is available to take you into Ellsworth for as long as you'd like!