We feature a lot of our charitable outreach on our blog, and you can see those posts in our do good tag. Interested in seeking our support for your cause? Let us know!
Charitable contributions guidelines
Stanley Subaru has been part of the Hancock County community since 1999, and we are committed to reflecting to our community all the love and support as we have received. That's why Stanley Subaru supports arts programs, education, animal welfare, and local healthcare.
The Subaru Love Promise begins, "We believe in making the world a better place." We believe wholeheartedly in making the world a better place at Stanley Subaru. We want to help others who feel the same way. Luckily, there are so many organizations nearby that do. We are proud to support the groups for improving the quality of life of our communities.
Stanley Subaru's giving includes sponsorships, donations, and in-kind support.
The following are criteria that affect our likelihood of supporting the organizations that reach out to us for support. The more criteria are fulfilled, the more likely we are to agree to support the cause. Note that fitting all the criteria doesn't guarantee success and not fitting any criteria doesn't guarantee we will decline to help. Every request will be evaluated. However these are things we will consider:
Locally run organization - organizations that are based in one of the communities we serve
Locally focused - organizations whose efforts directly benefit the members of the communities we serve
Nonprofit/not-for-profit - volunteer organizations, charitable organizations, tax-exempt organizations, organizations with a primary function that is not business
Contribution given directly reaches program recipients
Organization serves on of our core community outreach efforts including:

healthcare, breast health
arts outreach
animal welfare
environmental welfare and nature appreciation
food security
safe lodging and recovery

The more notice we have before the event or deadline, the better; the bigger the request the more notice we we are likely to require to come to a decision
Whether one of the members of the organization or event is one of our guests; we appreciate their support and love to support them, too
Please make any appropriate qualifications explicit in your request.
Criteria that adversely impact likelihood of support include
Contribution benefits one individual or family
Religious organization requests
Governmental or political activities
Labor or fraternal activities
Requests for support from Stanley Subaru should be submitted in writing. They can be submitted in person; by mail to 22 Bar Harbor Road, Ellsworth, Maine, 04605; or via email at [email protected]
We review every request and evaluate them. We receive many requests for support. Expect a few weeks for final response on approval or disapproval of support. We will make occasional exceptions for shorter notice, but they are rare.
Inclusion of the following information with your request will expedite the review process:
Organization information - name, address, phone, contact person
What contribution is requested - dollar amount, water, photo booth, certificate, etc.
Deadline - when do you need to know? When do you need the contribution?
How does the event/organization benefit the community/participants/recipients?
Any benefits to Stanley Subaru for fulfilling the request including advertising, table space, comp tickets, etc.
Are you willing and able to link back to our website?
We love how active our patch of Maine is, and we are excited to continue to help our neighbors!

Organizations we support
The Subaru Love Promise begins, We believe in making the world a better place. We believe whole-heartedly in making the world a better place at Stanley Subaru. We want to help others who feel the same way. Luckily, there are so many organizations nearby that do. We are proud to support the following groups for directly improving the quality of life of our communities.
Other organizations we support include Acadia Repertory Theatre, Beech Hill School, Blue Hill Consolidated School, Brooklin School PTF, Down East AIDS Network, Down East Family YMCA, Down East Horizons, Down East Hospice Volunteers, Ellsworth Elks Lodge, Ellsworth Fire Department, Ellsworth High School, Ellsworth Public Library, Emmaus Homeless Shelter, George Stevens Academy, Hancock County Habitat for Humanity, Harbor House, Jesup Memorial Library, Loaves and Fishes Food Pantry, Maine Coast Sea Mission, Mount Desert Island High School, St Francis by the Sea, Sumner Memorial High School, Sunrise Trail Coalition, Swan's Island School, Town of Lamoine, Town of Trenton, Tremont School, and Union Square.
The above list is by no means comprehensive. We proudly support dozens of other organizations, too! If you have an organization that you want us to consider helping, please check out our guidelines above and contact us at 866-709-4461.

Events we support
We routinely participate and support several events. For the most up-the-minute progress on what we're doing, check out our social media outlets.
The Hospice Regatta puts the fun in fundraising in MDI with a series of fleet races, music and cocktail parties! Hospice Volunteers of Hancock County seeks to enhance the lives of those experiencing life-limiting illness and grief and loss by providing quality, cost-free compassionate support and comfort, and the Hospice Regatta is a wonderful way to support them!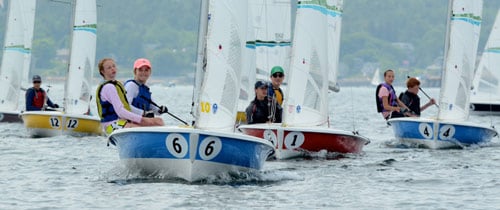 The Pink Tulip Festival, run by Ellsworth Garden Club, is a fundraiser for breast healthcare, locally focused. Started by Stacey Giancarlo, the Pink Tulip Festival sells tulips grown right in Donald Little Park in Ellsworth!


Event pictures
We had a great time at the Pink Ice Cream Cruise In at Jordan's Snack Bar. Part of our Buddy to Buddy efforts with WLBZ 2, anchor Katie Bovoso, and a few dozen gallons of ice cream!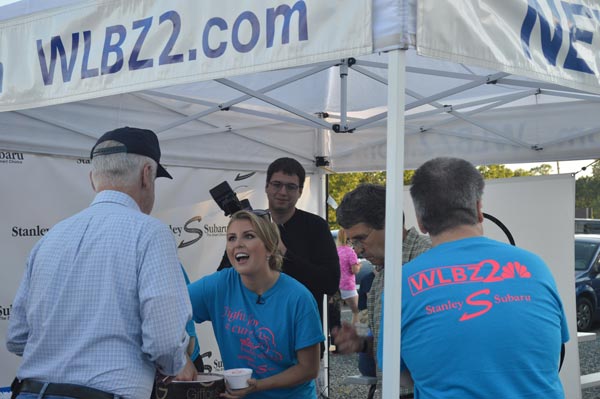 A young girl gets her face painted at Autumn Gold, the Ellsworth Area Chamber of Commerce's fall festival.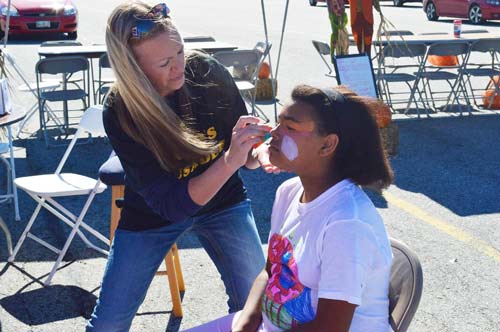 Members of the Ellsworth Garden Club stand together at the Pink Tulip Festival, a celebration of spring and fundraiser for Donald Little Park. The festival also features space for the Beth C Wright Cancer Resource Center here in Ellsworth.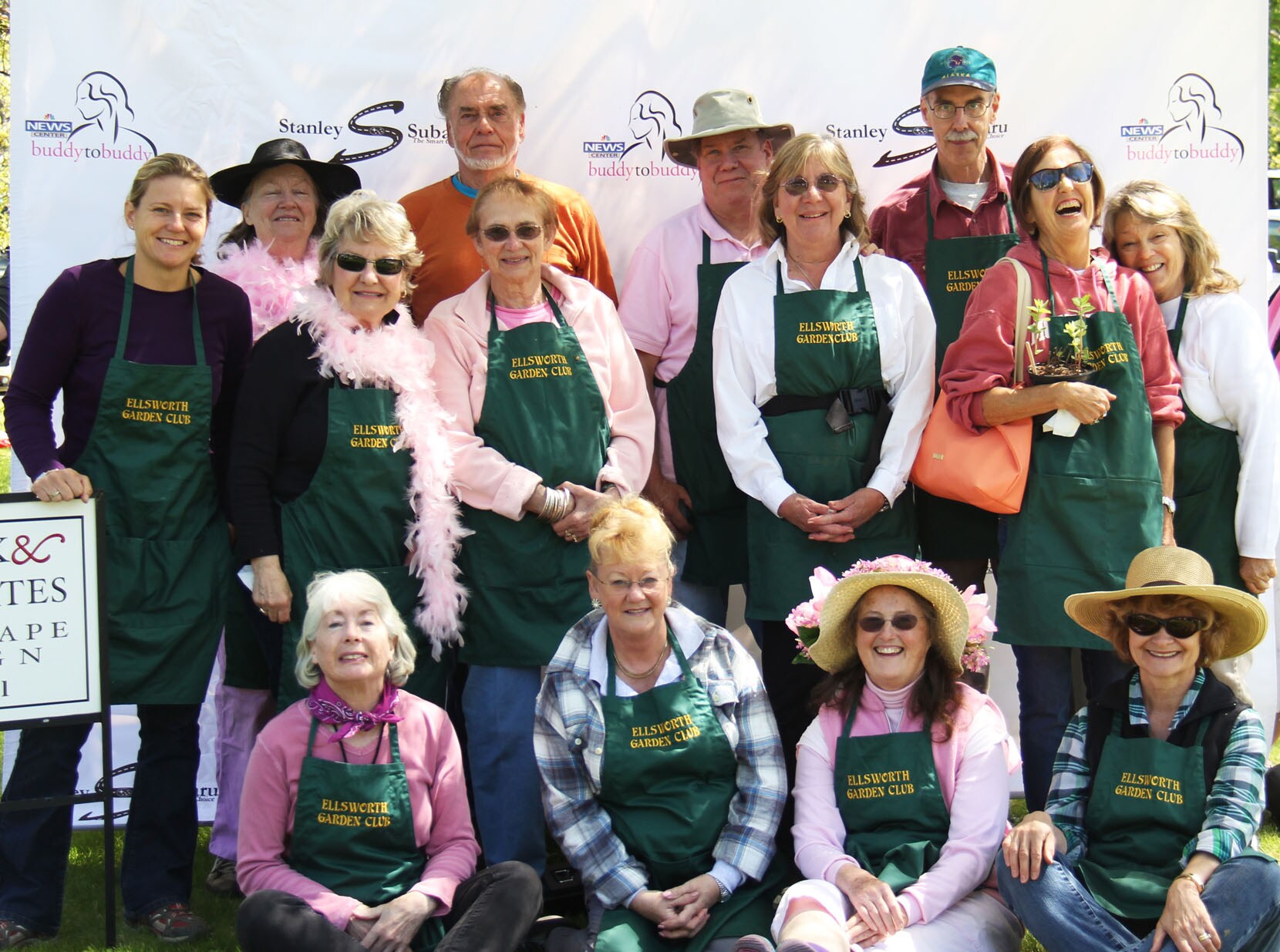 Check out all our latest event photos in our facebook albums!

Photo booth
Lots of folks are having fun with our new photo booth! We volunteer our booth and our time to events in our community! We have had a lot of fun with our new photo booth, and we want to keep supporting our friends and neighbors!
If you are running or know someone running a community event (like the Winter Boot Bash, Jesup Memorial Library's Oscars Night fundraiser, or The Grand Mouth Off!), we would love to help. Have an event that you think could benefit? Let us know!

The Grand Theatre
The historic Grand Theater enriches the lives of people in Downeast and Eastern Maine by presenting diverse, unique, high-quality programs that provide entertaining, artistic, educational, and social experiences.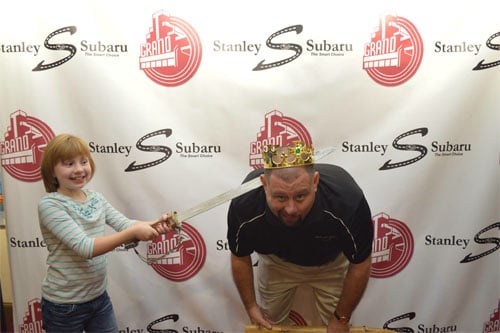 In 2014, Stanley Subaru partnered with The Grand for ten years of sponsorship and support. We know that live performance is incomparable to other entertainment. The inherent element of risk and randomness of live performance and live theatre is part of the charm. Seeing the success of a performance when there is no chance for a second take is unique. The Grand has been providing that unique experience for over 75 years (as well as movies and streaming events). Stanley Subaru is working to secure the experiences available at The Grand for our community now and for the future.

Northern Light Maine Coast Hospital
Northern Light Maine Coast Hospital is a key part of our community, providing health services to us, our friends, and our neighbors since 1956. An affiliate of EMHS and located right here in Ellsworth, Maine Coast Hospital provides emergency, primary and specialty care, acute inpatient, diagnostic, and surgical services. Maine Coast Hospital has received both national and state recognition for patient safety, outcomes, and patient satisfaction levels.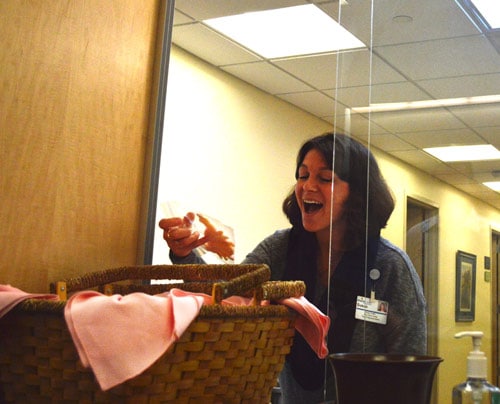 Cancer has touched the lives of many of us at Stanley Subaru. We know what it's like to go through (or have a loved one go through) treatment, and we want to make sure anyone who receives cancer care in our community can receive the best possible care. That's why we are such frequent supporters of Maine Coast Hospital's Mary Dow Center for Cancer Care.
Every October, Stanley Subaru hosts Test Drives for the Cure. For every test drive our guests take, we donate to the Mary Dow Center. We've raised over $3000 each October over the last few years, and every dollar goes directly to patient care. We appreciate the work everyone does at Maine Coast Hospital does, and we are grateful to our guests for empowering us to get care to the people who need it.