Stanley Subaru Is Proud to Serve Our Local Community
Learn About Our Subaru Dealership's Community Involvement In & Around Ellsworth, ME
At Stanley Subaru, we show how much we care through our loyal support and dedication to community involvement. Community matters to our Subaru dealership in Ellsworth, ME, and we want you to know how you can make a difference alongside us.
Stanley Subaru has been supporting charities, non-profit organizations, and local events around Ellsworth and Hancock County for more than 20 years. We have dozens of community partnerships through Subaru's Share the Love Event and the Subaru Love Promise. Read about impactful stories in our community and learn how invested we are locally.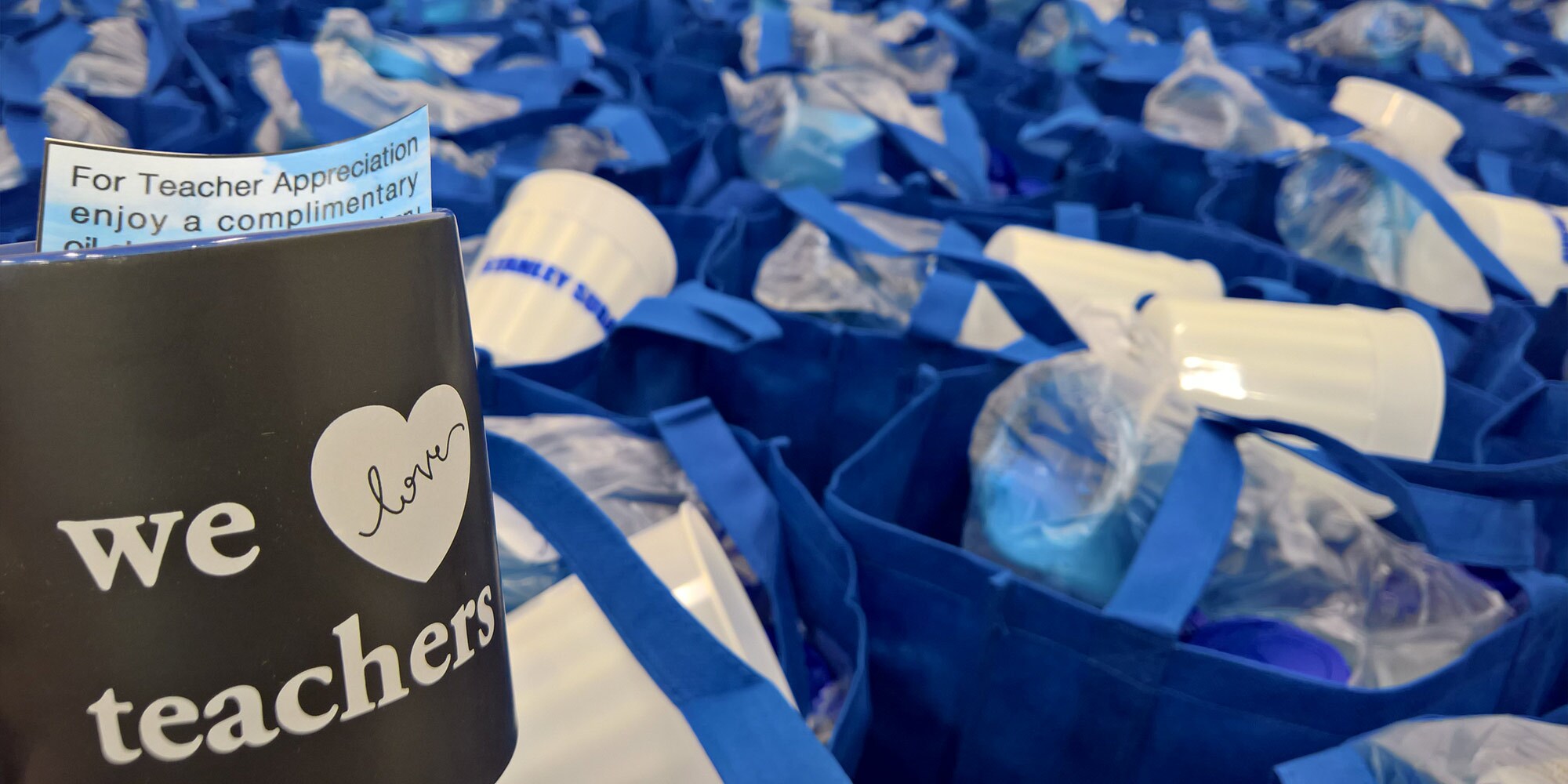 Organizations Stanley Subaru Supports
Our main mission is participating in charitable outreach to improve quality of life in Ellsworth and the surrounding communities. Stanley Subaru provides sponsorships, donations, and in-kind support, so that contributions reach program recipients. Most importantly, we show up for Ellsworth and the local community.
We support locally run non-profit organizations through core community outreach efforts that include:
Healthcare
Arts Programs & Outreach
Education
Animal Welfare
Nature Appreciation & Environmental Welfare
Food Security
Safe Lodging & Recovery
Read through the long list of organizations and schools that Stanley Subaru supports below.
Local Events We Support
The Hospice Volunteers of Hancock County works with the Hospice Regatta of Maine to put on fleet races, music events, and cocktail party fundraisers at Mount Desert Island. Contributions are put towards cost-free compassionate support and comfort for those experiencing loss, grief, and life-limiting illness.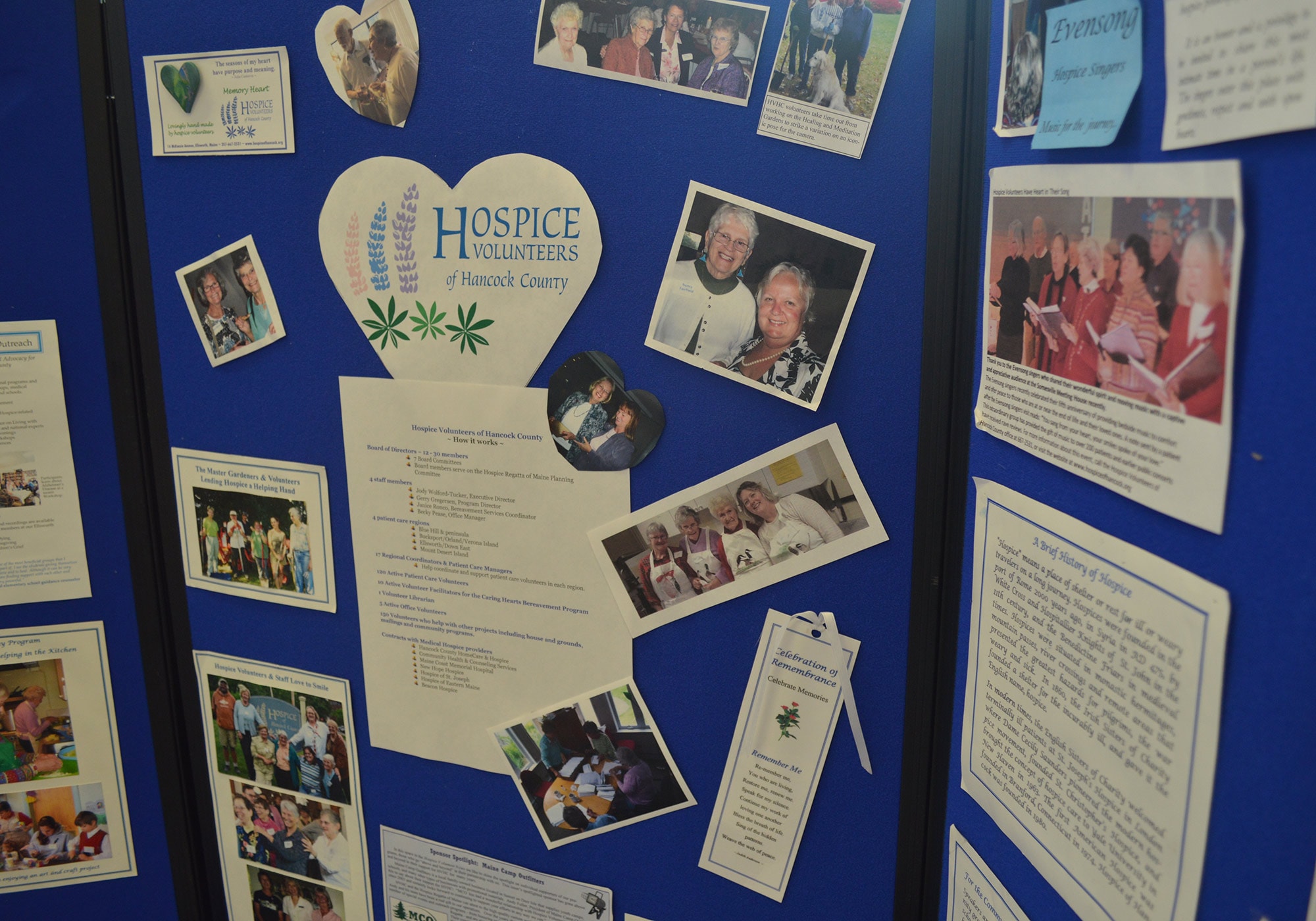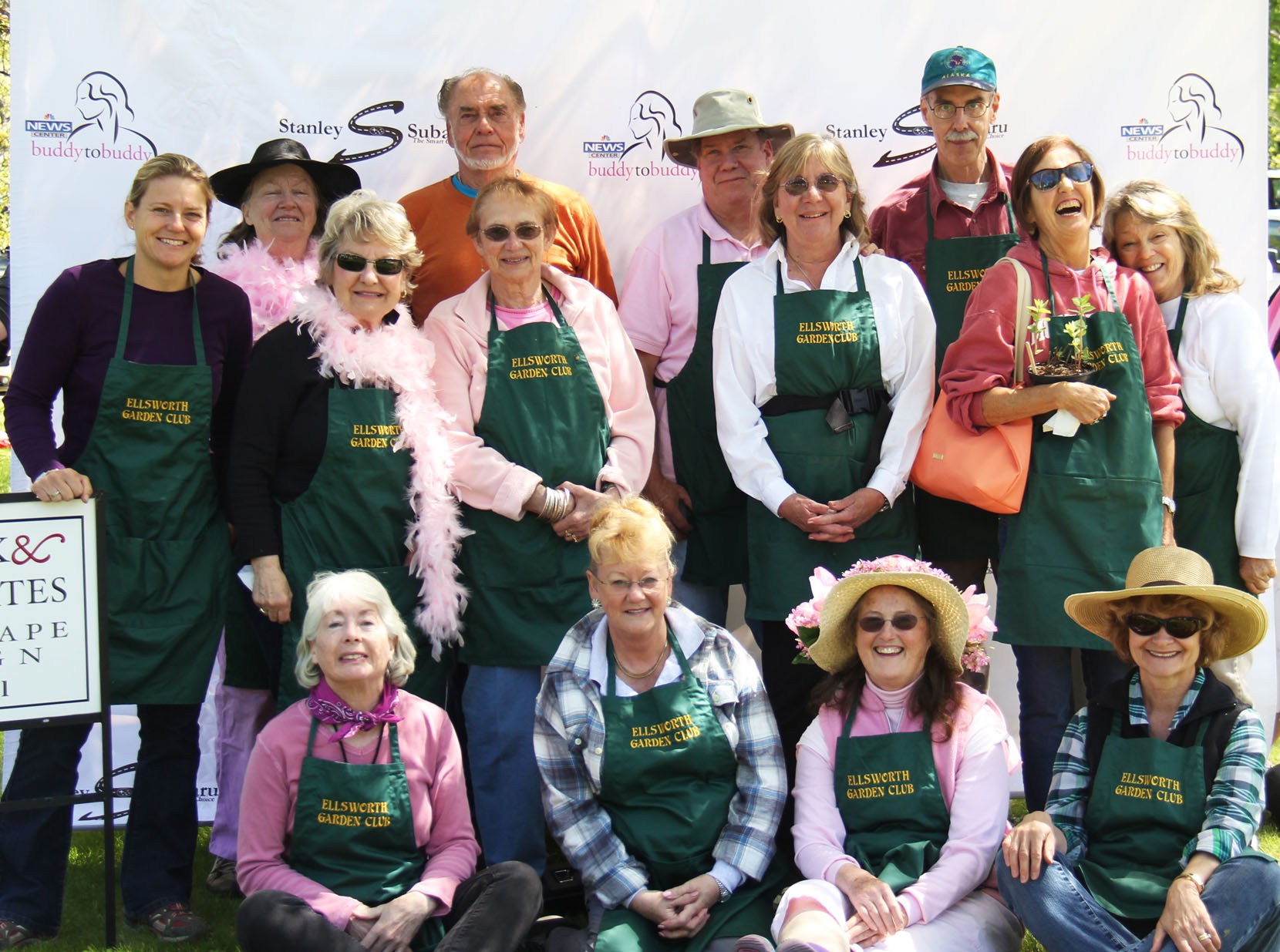 Started by Stacey Giancarlo, the Pink Tulip Festival is run by the Ellsworth Garden Club. This local fundraiser supports breast cancer awareness by selling tulips grown in Ellsworth's Donald Little Park.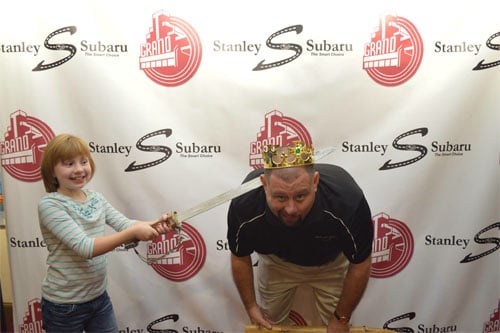 Giving Back to The Grand Theatre
The historic Grand Theatre enriches lives by providing entertaining, artistic, educational, and social experiences through uniquely well-produced programs and live performances. Stanley Subaru partners with this staple in the community so the Grand Theatre is thriving for decades to come.
Making a Difference Alongside Northern Light Maine Coast Memorial Hospital
Stanley Subaru helps support local healthcare causes, including those at Northern Light Maine Coast Hospital in Ellsworth. Every October, Stanley Subaru hosts Test Drives for the Cure. Each test drive that Maine customers take around Ellsworth leads to donations to the Mary Dow Center for Cancer Care. We raise more than $3,000 each October, with every dollar put directly towards patient care.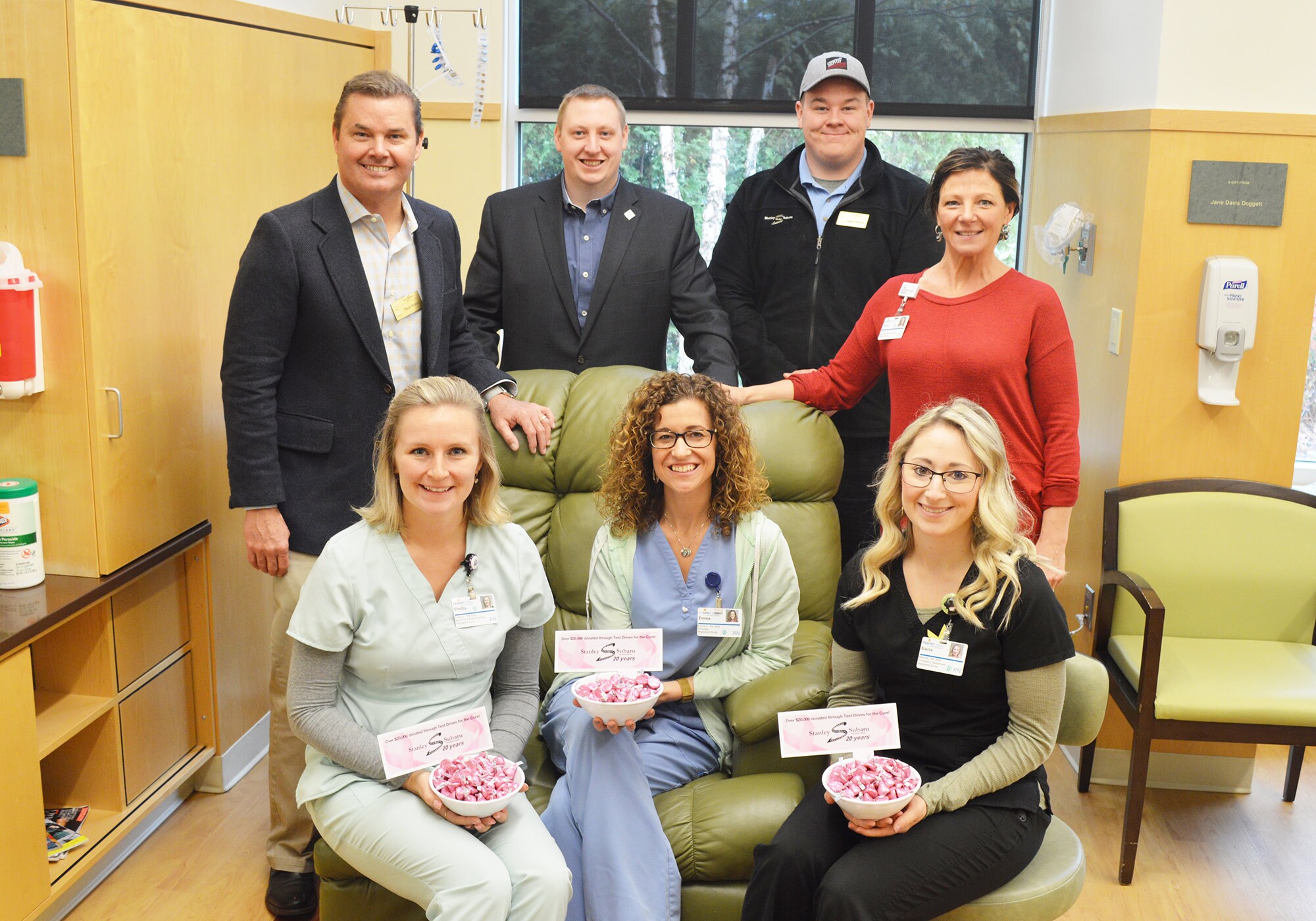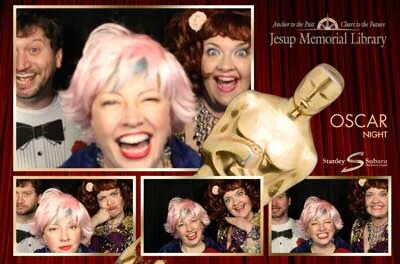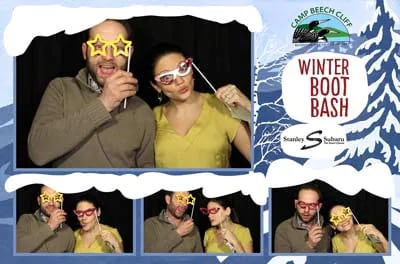 Check Out Event Pictures & Our Photo Booth
Stanley Subaru's new photo booth shows up at local community events where we support or friends and neighbors. See the joy at some of our local community events!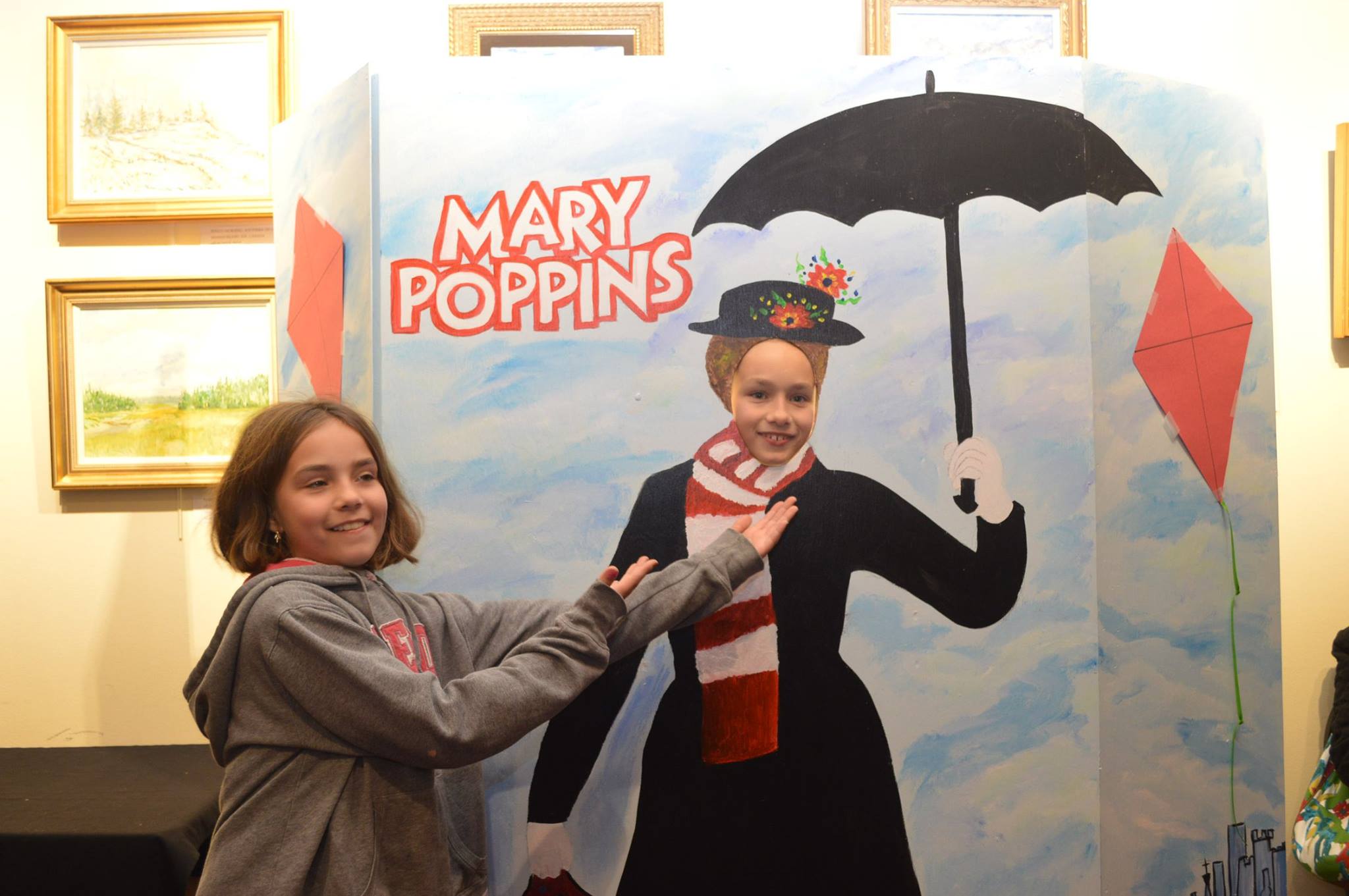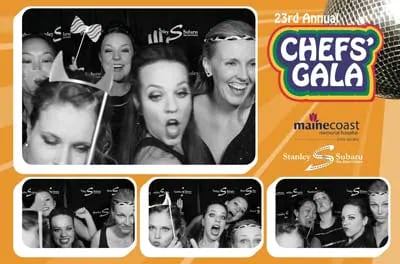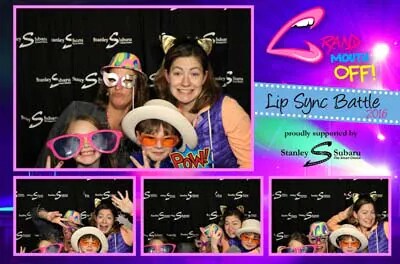 Tell Stanley Subaru About a Noble Cause We Can Support!
Do you know about a noble cause in Ellsworth or nearby along coastal Downeast Maine? Contact Stanley Subaru with a call at 888-461-3367 to seek support and tell us about your cause. You can learn about specific eligibility guidelines before submitting your request for formal support below.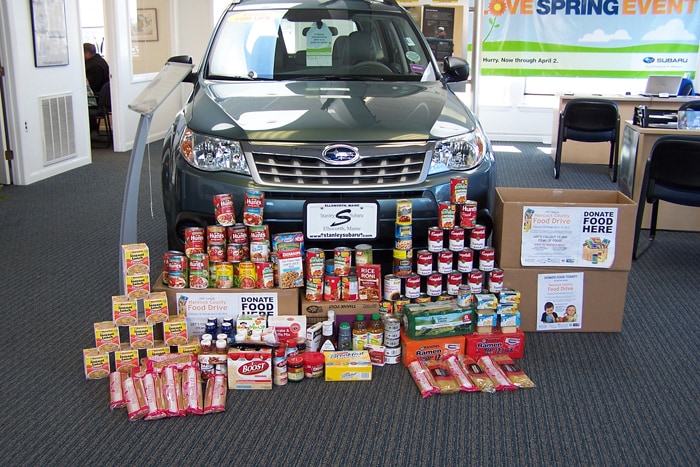 Program Requirements
Stanley Subaru's giving includes sponsorships, donations, and in-kind support.
The following are criteria that affect our likelihood of supporting the organizations that reach out to us for support. The more criteria are fulfilled, the more likely we are to agree to support the cause. Note that fitting all the criteria doesn't guarantee success and not fitting any criteria doesn't guarantee we will decline to help. Every request will be evaluated. However these are things we will consider:
Locally run organization - organizations that are based in one of the communities we serve
Locally focused - organizations whose efforts directly benefit the members of the communities we serve
Nonprofit/not-for-profit - volunteer organizations, charitable organizations, tax-exempt organizations, organizations with a primary function that is not business
Contribution given directly reaches program recipients
Organization serves on of our core community outreach efforts including:

healthcare, breast health
arts outreach
animal welfare
environmental welfare and nature appreciation
food security
safe lodging and recovery

The more notice we have before the event or deadline, the better; the bigger the request the more notice we we are likely to require to come to a decision
Whether one of the members of the organization or event is one of our guests; we appreciate their support and love to support them, too
Please make any appropriate qualifications explicit in your request.
Criteria that adversely impact likelihood of support include
Contribution benefits one individual or family
Religious organization requests
Governmental or political activities
Labor or fraternal activities
Requests for support from Stanley Subaru should be submitted in writing. They can be submitted in person; by mail to 22 Bar Harbor Road, Ellsworth, Maine, 04605; or via email at [email protected]
We review every request and evaluate them. We receive many requests for support. Expect a few weeks for final response on approval or disapproval of support. We will make occasional exceptions for shorter notice, but they are rare.
Inclusion of the following information with your request will expedite the review process:
Organization information - name, address, phone, contact person
What contribution is requested - dollar amount, water, photo booth, certificate, etc.
Deadline - when do you need to know? When do you need the contribution?
How does the event/organization benefit the community/participants/recipients?
Any benefits to Stanley Subaru for fulfilling the request including advertising, table space, comp tickets, etc.
Are you willing and able to link back to our website?
We love how active our patch of Maine is, and we are excited to continue to help our neighbors!