You can peruse our vehicles online, both new and used. We have plenty of pictures and details for every vehicle. If you want a closer look at something or would like a walkaround video, let us know! Our sales team is ready to give you all the information you need to make an informed choice.
1. Pick your car
You can search for your perfect vehicle in our new or used inventory, looking at our specials, perusing makes models, body styles-however you're most interested in finding your next vehicle, we can help with that!
Once you have a vehicle in mind, set up a test drive! We'll bring the vehicle to you. We'll clean it on the spot so you can feel comfortable and safe when you give your vehicle a spin.
2. Begin making your ideal deal
When you find the vehicle you want, you can figure out the financing, leasing, or purchasing option that works best for you. Enter your terms, predict your mileage, and find out right away what your payments might be!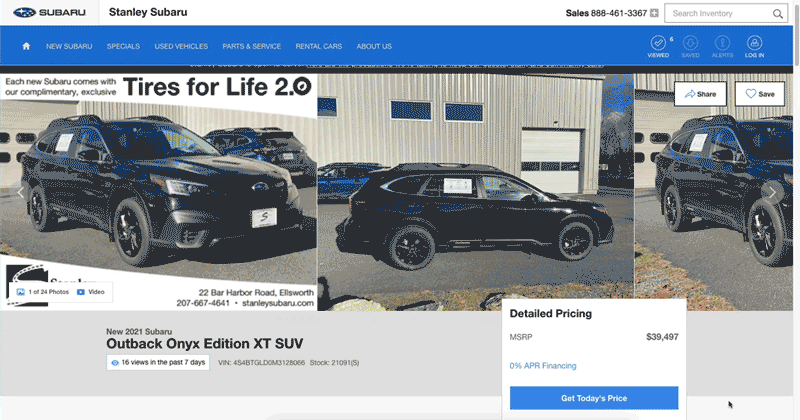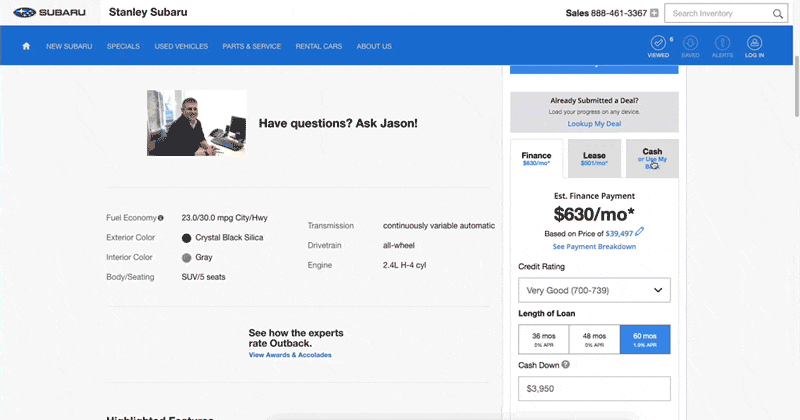 3. Leasing? Pick your own lease terms!
With any of the new Subarus we have on sale, you can set up the lease that's just right for your. Set how long you want to lease, how many miles you expect to drive each year, and even whether you'd like to make a down payment or add a trade.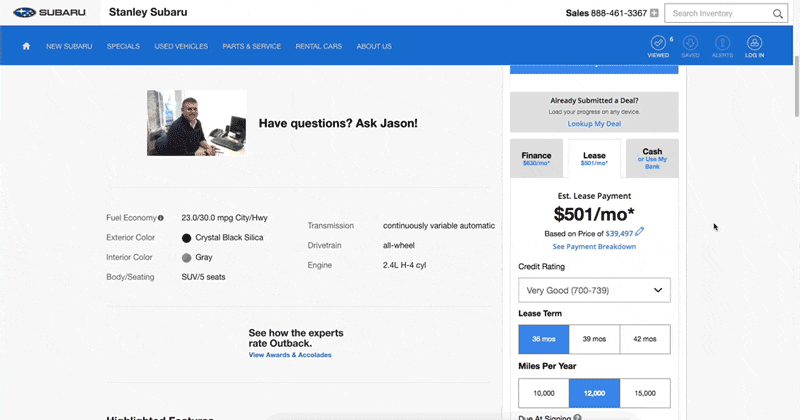 4. Replacing a vehicle? Estimate your trade.
If you're interested in replacing your current vehicle, we can estimate the value of your vehicle remotely! Let us know a few details (make, model, year, mileage, and a tiny handful of other factors), and we can give you a range of what we can pay you for it. Don't forget you can factor that money into a down payment to lower your monthly cost!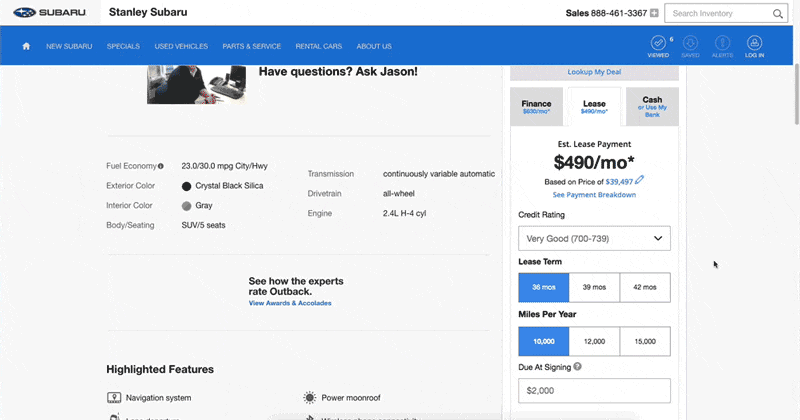 Use Kelley Blue Book to look up your vehicle and get your estimate.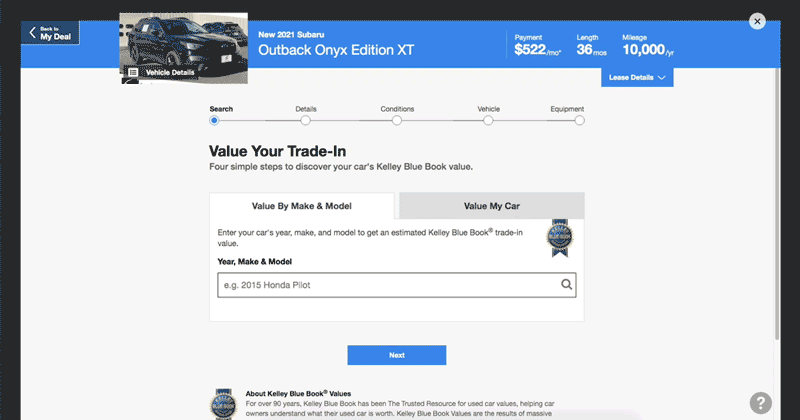 Use your VIN or enter your year, make, and model to get started.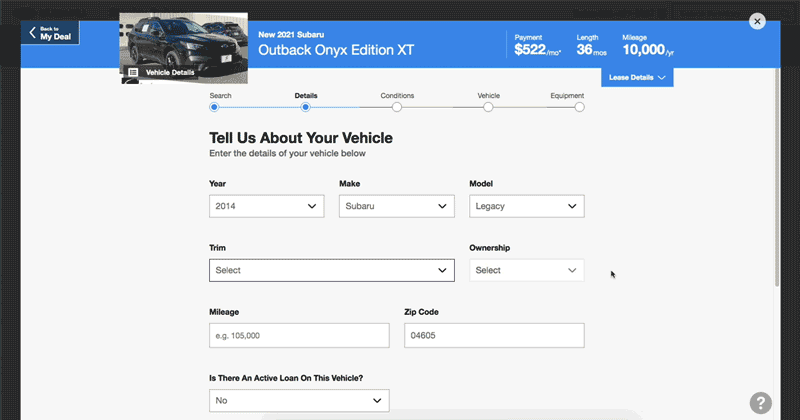 Lay out a little information about your vehicle including trim level and mileage to help us give you  a more accurate valuation.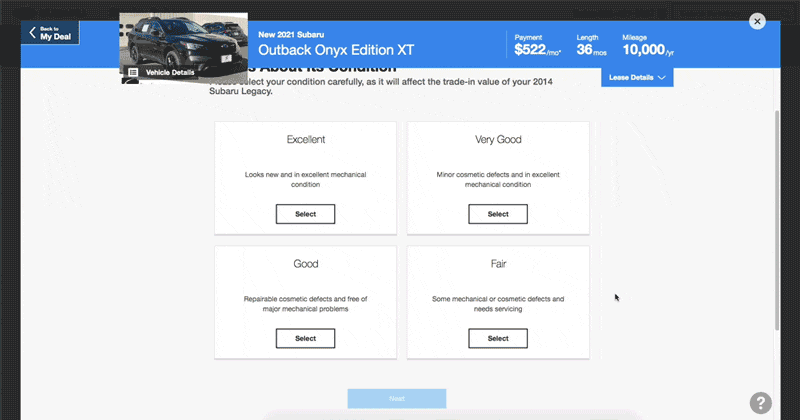 A few final details and your information, and we can send you a trade estimate for your vehicle.
5. Complete as much of the process as you want!
In just a few minutes, you can complete as many steps of the process as you want. Add your trade, apply for financing, schedule a test drive, or finish your deal. Don't have time or need to go look something up? (Who remembers their exact mileage?) Don't worry. You can save the work you've done and come back to it later! Do you want to talk with someone at Stanley Subaru before finishing a step? Not a problem! You can complete as much or as little as you like, and we will take it from there!
These steps aren't the only way you can buy from home!
Maybe you want more photos or more information or to find out whether you really do need that rear bumper cover. Call us! Reach out! We are here to help you. You can get a trade estimate over the phone, we can talk financing and additional protection, you can get a rundown of any accessories you have questions about. Whatever works best for you, we're here to help!