Steve A. Bailey (April 23, 1980-December 23, 2012)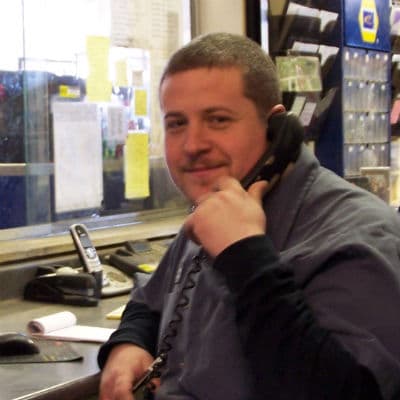 "TRENTON - Steven A. Bailey, 32, died Dec. 23, 2012, at a Bangor hospital. He was born April 23, 1980, in Newport, R.I., the son of Steven T. and Denise A. (Brawner) Bailey.
Steven graduated from South Kingstown High School, Kingston, R.I., and worked in the parts department at Stanley Subaru in Ellsworth for the past six years. He was a member of the Lygonia Masonic Lodge No.40 and was a board member of Loaves and Fishes Food Pantry.
Steven is survived by his wife, Michelle D. Bromley-Bailey; son, Corbin Finn Bailey; father, Steven T. Bailey of Northeast Harbor; grandmother, Lois Bailey of Fort Wayne, Ind.; sister, Nicole Bailey of Northeast Harbor; special aunt, Deb Laliberte and husband, Gary, of Coventry, R.I.; and several other aunts, uncles and cousins. He was predeceased by his mother, Denise A. (Brawner) Bailey.
Friends are invited to meet with the family 5:30 to 7 p.m. Thursday, Dec. 27, 2012, at Jordan-Fernald, 113 Franklin St., Ellsworth, where a Masonic service will be held at 6:30 p.m. Funeral services will be held at 10 a.m. Friday, Dec. 28, 2012, at Faith Community Fellowship, Trenton Road, Ellsworth, with the Rev. Todd Crosthwaite officiating. Interment will be at Juniper Cemetery, Ellsworth. Memorial gifts may be sent to Loaves and Fishes Food Pantry, P.O. Box 1672, Ellsworth, ME 04605, or The Bailey Family Benefit Account, c/o Bar Harbor Bank & Trust, 137 High St., Ellsworth, ME 04605." Please feel free to share your memories of Steve in the comments at the bottom of this page.
---
Stanley Subaru Remembers Steve Bailey:
Steve worked here at Stanley Subaru for the past 6 years in our Parts Department. Steve had a great laugh, was very smart, and he was our in house 'computer expert'. He was also our knowledgeable 'scooter enthusiast' and started the Island Hoppers Scooter Club last summer with his friend and fellow co-worker Rob Moon. These last couple of months, Steve was determined to keep coming to work, despite how exhausted and ill he was from all of his cancer treatments. Steve was a fighter through it all. Steve reminded us how important it is to discuss family health history and of how precious life is. With Michelle and Corbin by his side, Steve did more 'living' this past year, than probably his whole life, as have we all. Our hearts are broken for Michelle, Corbin, and all of the Bailey family. May you rest in peace, dear friend. Michelle and Corbin, please know you will always be part of the Stanley Subaru extended family.
We conclude with some of our photos from Steve's experiences here at Stanley Subaru: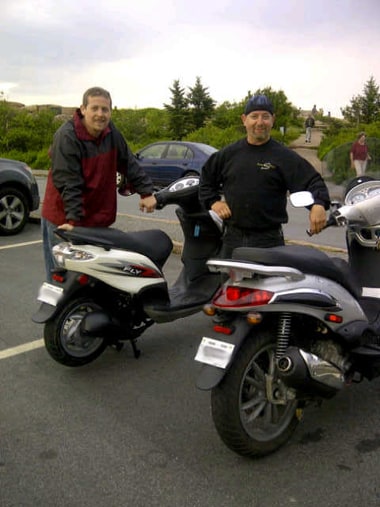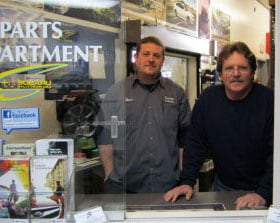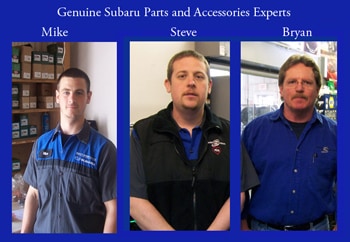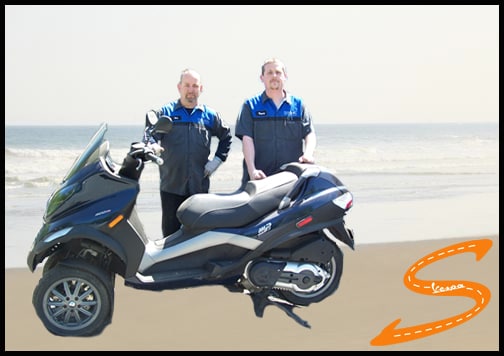 Please feel free to share your memories of Steve in the comments section below.
Obituary courtesy The Ellsworth American/Fenceviewer.com.