You can peruse our vehicles online, both new and used. We have plenty of pictures and details for every vehicle. If you want a closer look at something or would like a walkaround video, let us know! Our sales team is ready to give you all the information you need to make an informed choice.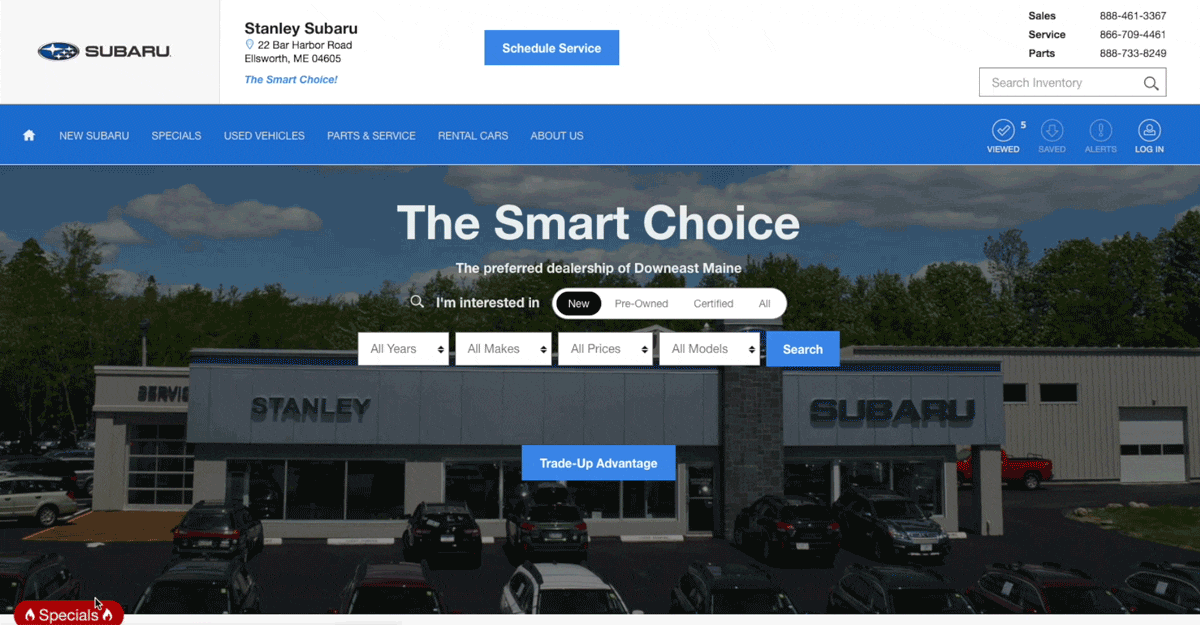 1. Pick your car
You can search for your perfect vehicle in our new or used inventory, looking at our specials, perusing makes models, body styles-however you're most interested in finding your next vehicle, we can help with that!
Once you have a vehicle in mind, set up a test drive! We'll bring the vehicle to you. We'll clean it on the spot so you can feel comfortable and safe when you give your vehicle a spin.
2. Begin making your ideal deal
When you find the vehicle you want, you can hit the Buy From Home button to make yourself the best deal for yourself, choosing all the options and details you want.
3. Pick any accessories you want to add
With any of the new Subarus we have on sale, you can add the accessories you want that will fit your needs and truly make your new vehicle yours.
4. Pick your payment options
Whether you're leasing, financing, or buying outright, you can choose the terms that work best for you.
5. Estimate your trade
If you're interested in trading your current vehicle, we can estimate the value of your vehicle remotely! Let us know a few details (make, model, year, mileage, and a tiny handful of other factors), and we can give you a range of what we can pay you for it. Don't forget you can factor that money into a down payment to lower your monthly cost!
To get the most accurate trade-in estimate, you can even submit photos of your vehicle!
6. Submit your finance application
Financing or leasing? Save time by submitting your finance application securely at the same time!
7. Make a deposit
Putting down a deposit means that you have first claim on the car. It's your choice. Putting down a refundable deposit can save you the heartbreak of getting everything you want in a car ready only to find out someone bought it before you could lock it down. A deposit saves you the hassle and gives you the time to make sure everything is just right for you.
These steps aren't the only way you can buy from home!
Maybe you want more photos or more information or to find out whether you really do need that rear bumper cover. Call us! Reach out! We are here to help you. You can get a trade estimate over the phone, we can talk financing and additional protection, you can get a rundown of any accessories you have questions about. Whatever works best for you, we're here to help!