Parades are fun to watch, and thanks to collaboration with Subaru of New England and the Abbe Museum, it was a blast to participate, too. The Bar Harbor parade is not only a local tradition, it's been rated the best July 4th parade in the country two years running.
Subaru of New England let us show their beautiful 3-row Ascent with the fancy lettering on the doors. We are so grateful for their support. (We have a few of our own Ascents on hand if you want a closer look!)
And the Abbe Museum could not possibly have a more wonderful and enthusiastic team. They are always great partners, and we were thrilled to get to help them show off the incredible work of the birchbark canoe. They were also parade superheroes, because they were the folks in our crew tossing out candy to the crowds. They know what they're doing, that's for sure.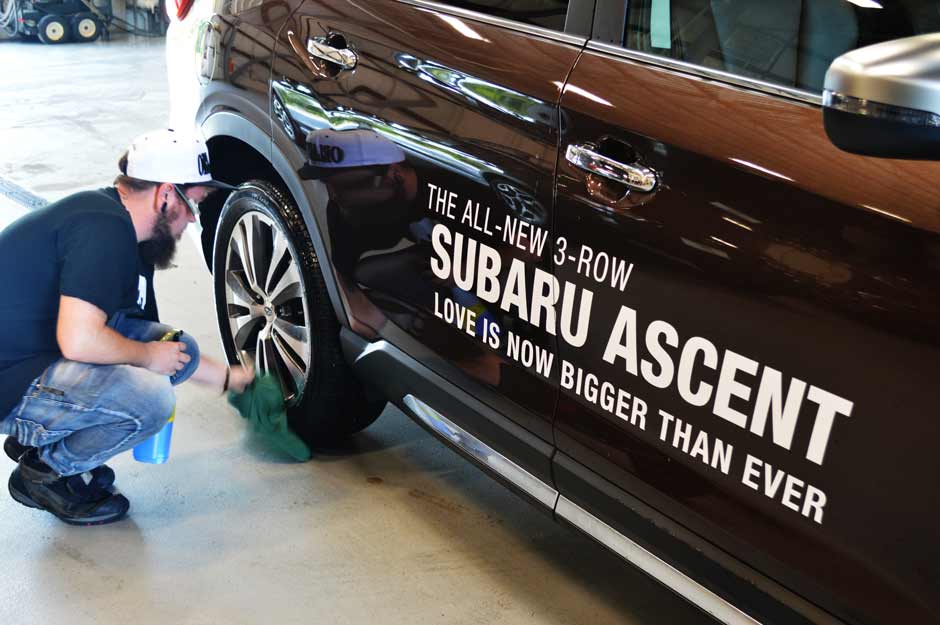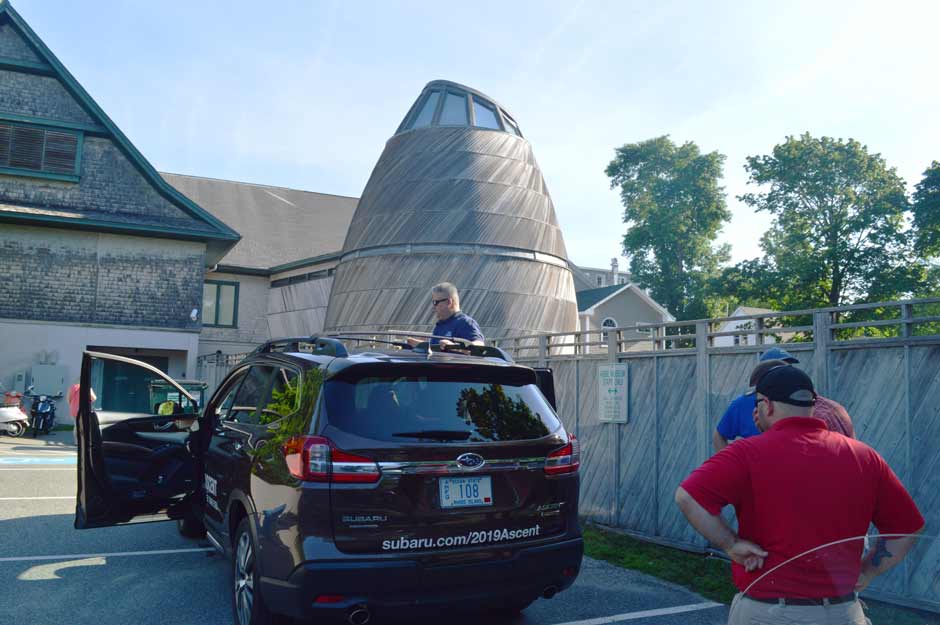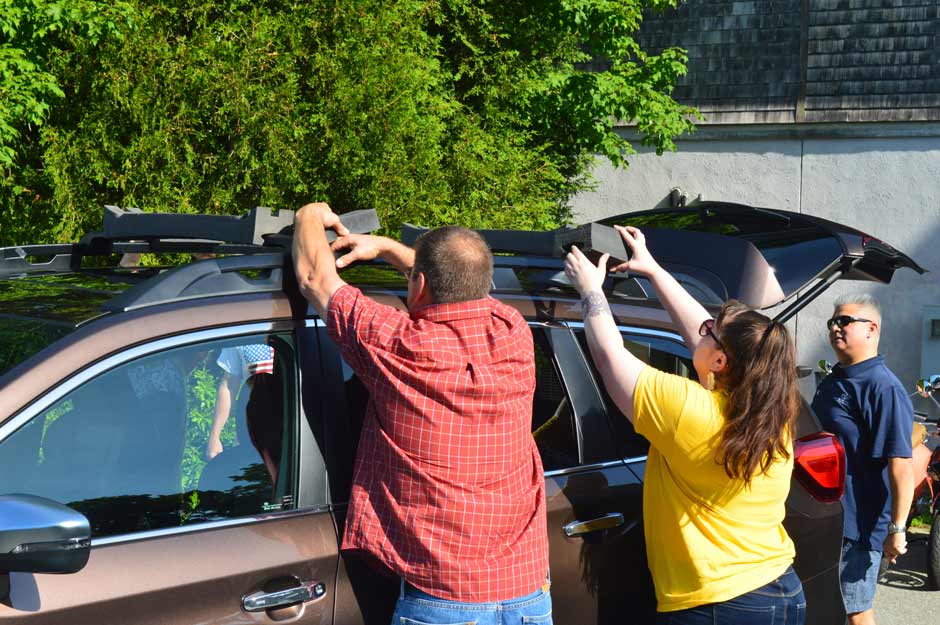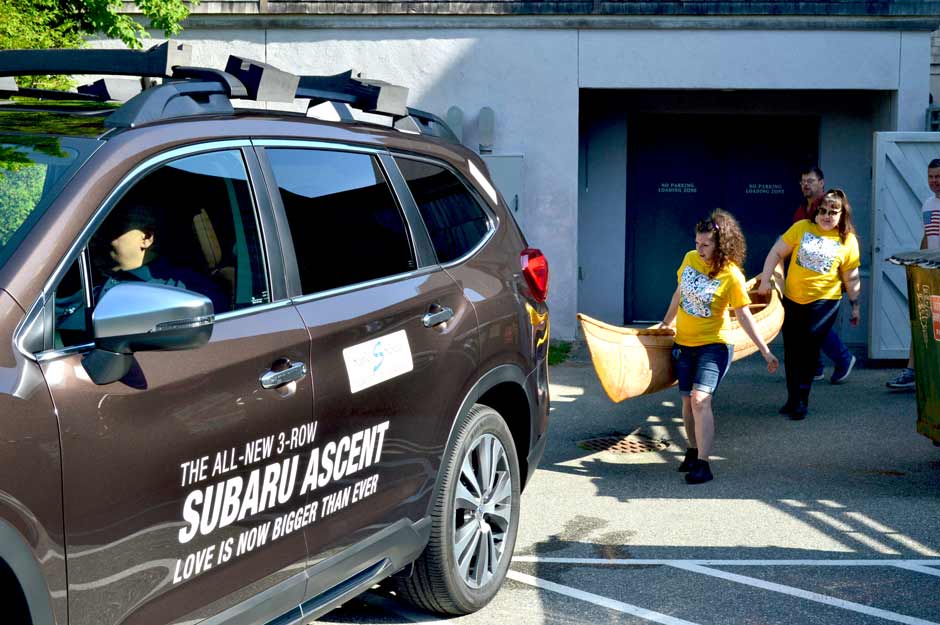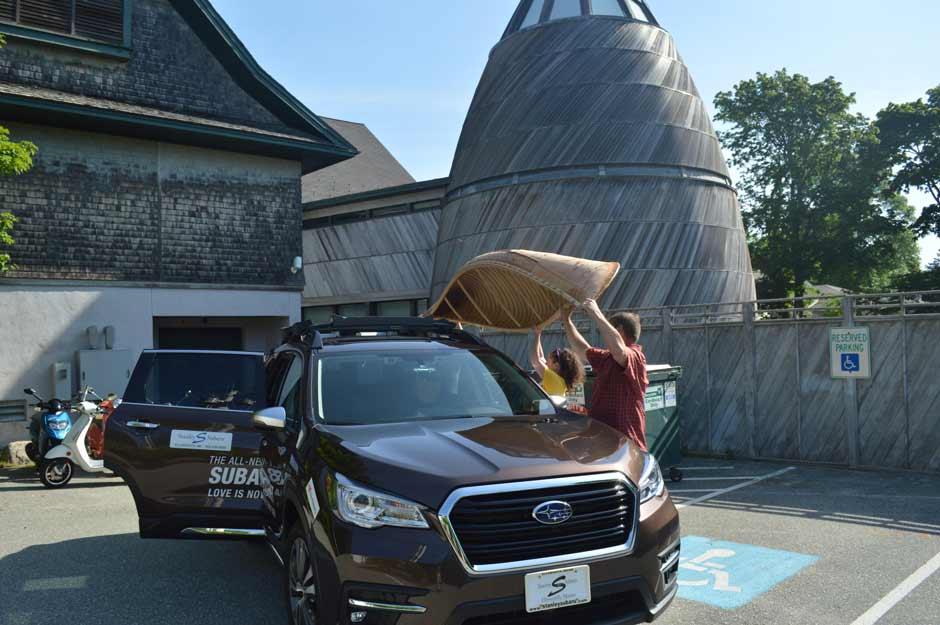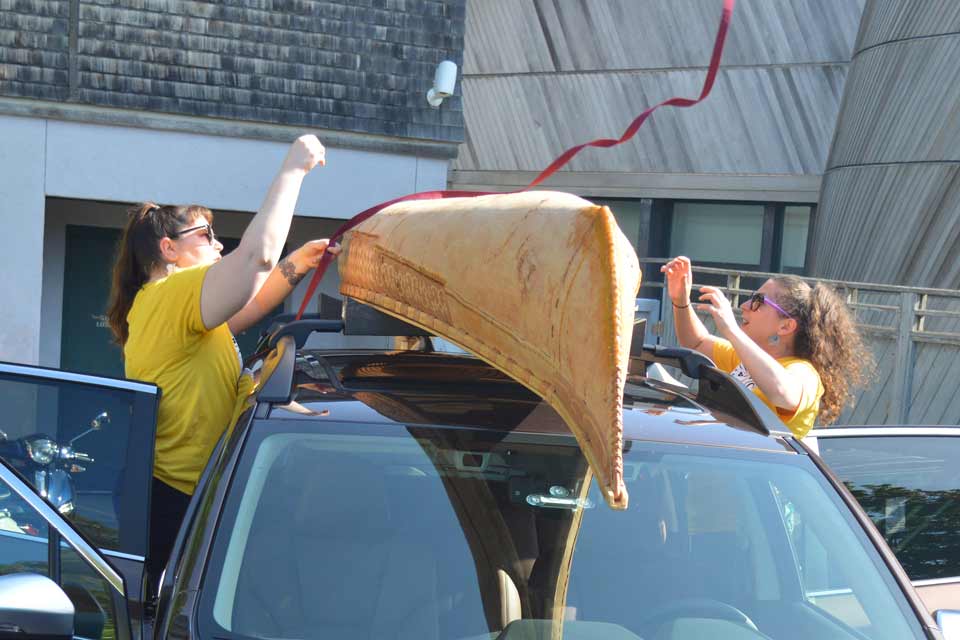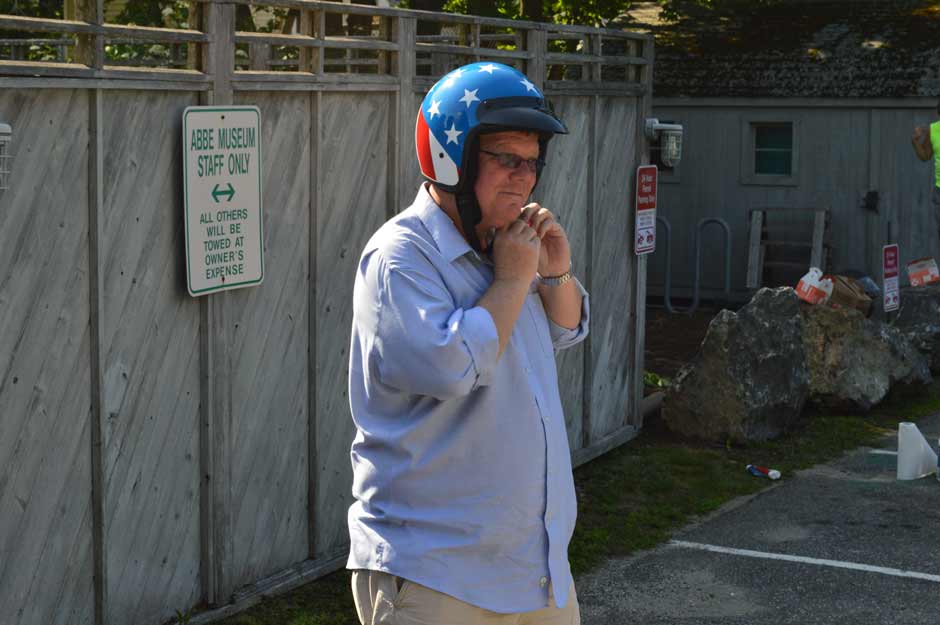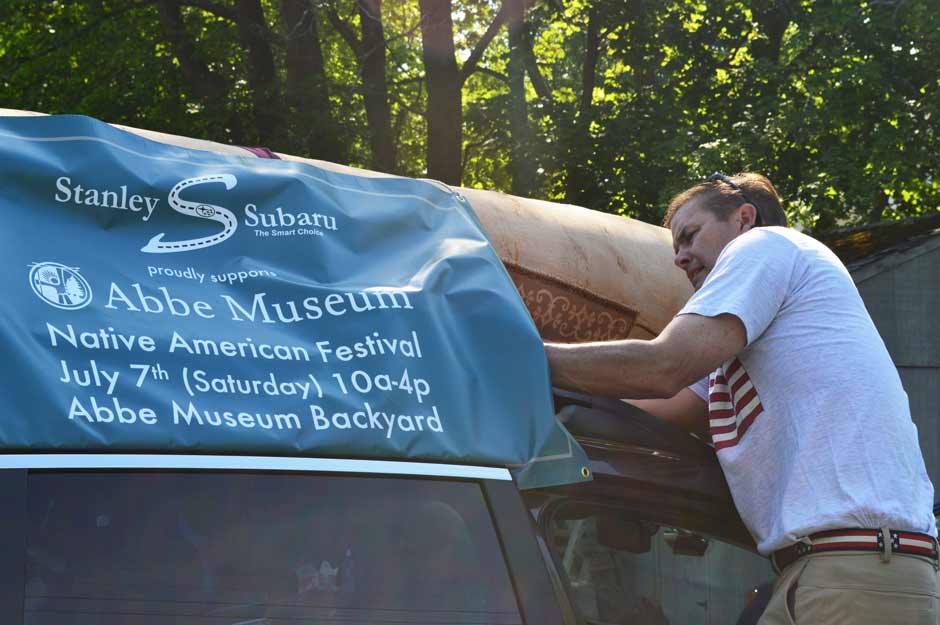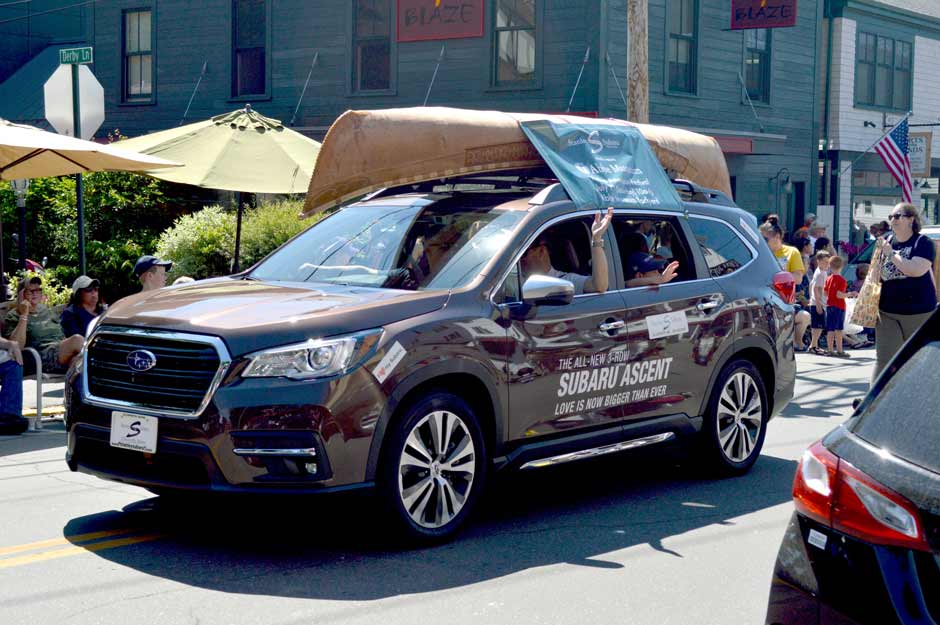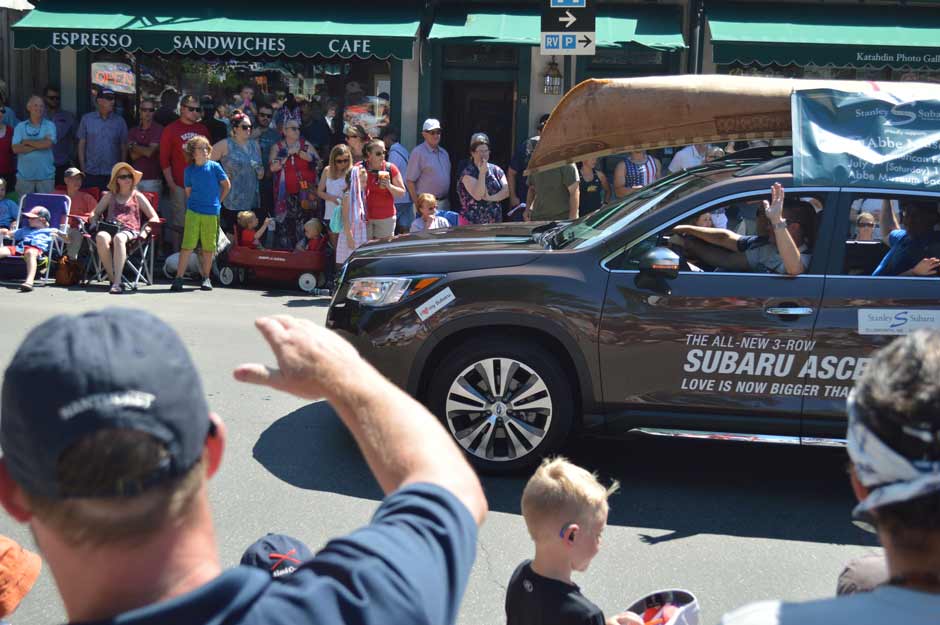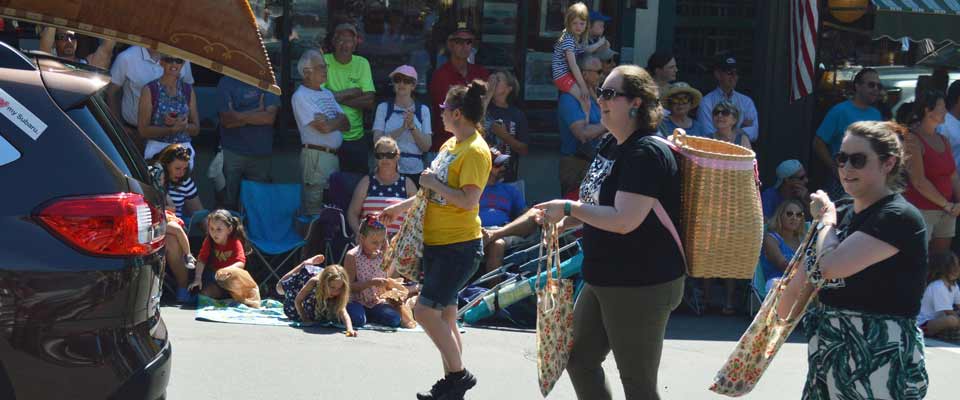 ?