We invited people to celebrate the success of Share the Love with The Grand this week. Grand executive director Nick Turner, Grand board members, and every guest who purchased a new Subaru during Share the Love were welcome to join us in appreciating our guests' accomplishment.
Throughout the Subaru Share the Love Event, Subaru donates $250 for each new Subaru vehicle sold or leased to the customer's choice of one of four national or participating retailers' local charities. We love working with the Grand, it we chose them to be our hometown charity because wanted them to enjoy our community's support again.
Stanley Subaru and our guests Wednesday presented Nick with a check for $15,000 raised through Share the Love.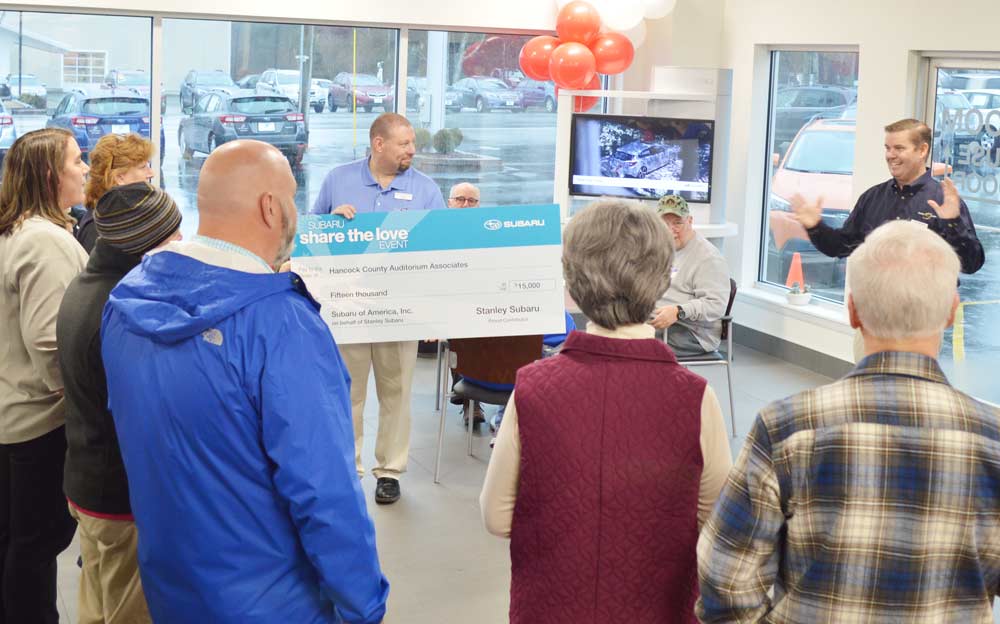 It was a special event that not only honored the Grand but thanked our guests for making it possible. As part of the festivities, we had food, beverages, and offered exclusive looks behind the scenes of our parts and service departments. Guests were able to ask any and all car questions they had, and our expert mechanics were there to answer. We even had a few stations set up to help our guests manage their maintenance themselves.
Mark talked briefly about how Share the Love started and how Subaru owners have been part of giving over $100,000,000 to charity through the event!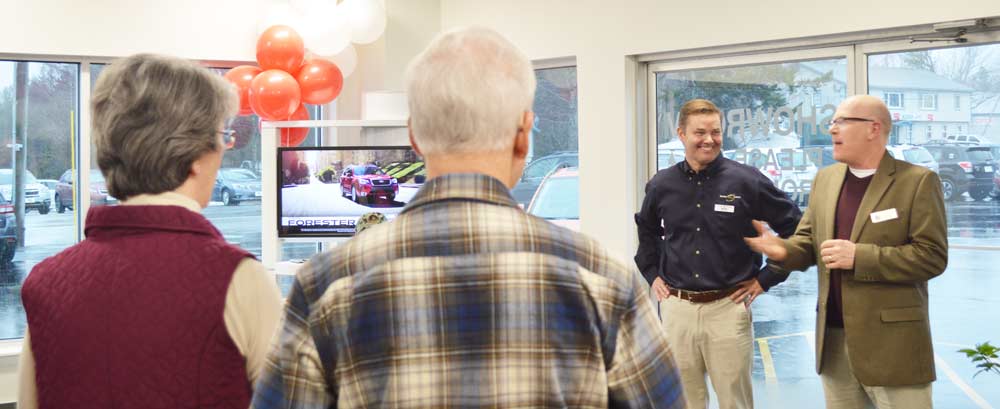 It was really nice to see our guests rally around a cause that's near and dear to us, and we're glad that Subaru of New England District Manager Bill Bergeon was there to help us celebrate!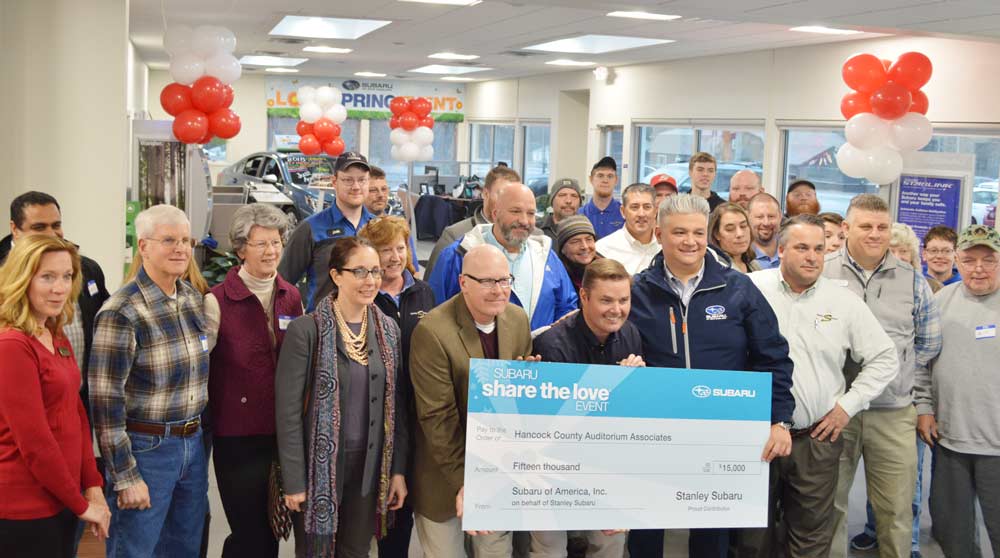 Thank you, everyone!