Adam goes step-by-step through using Subaru's Adaptive Cruise Control to make your life easier and safer. We have the transcript below. We also have a guide with pictures that go through the process one thing at a time!
TRANSCRIPT:
ADAM:
Oh, hi, guys. This is Adam Allen from Stanley Subaru, and today we're going to be going over Subaru's EyeSight System, specifically Adaptive Cruise Control. It's one of the most convenient features included in Subaru's EyeSight. Follow me, and I'll tell you more.
First thing off when using Adaptive Cruise Control, you must set it. To set it, you press the cruise control icon located on the right side of your steering wheel. After that's clicked, you get to the speed you feel comfortable at. Then you press down on this device right here. Your cruise control is now set.
So once your cruise control is on, and you've found a speed you feel comfortable with, you can adjust it using the same thing you used to set it by either going up or down. It will adjust your cruise control in five mile per hour intervals.
Notice I have set the cruise control at 55 miles per hour, however we're only going 44. That is because the cruise control system is using EyeSight to monitor the vehicle in front of you. If they accelerate, we accelerate.
You can adjust the distance using these buttons right here to either get closer or farther away. You have four distances you can choose from.
Notice the car in front of us is slowing down, and we are without me even touching the brake. Notice the car in front of us has put their brake lights on. The car will slow down for you, and your cruise control is still set at the speed you originally had it at.
Thank you for watching the tutorial on EyeSight's Adaptive Cruise Control. This is Adam Allen from Stanley Subaru. Have a great day.
ILLUSTRATED GUIDE:
First, turn cruise control on by pressing the cruise control button.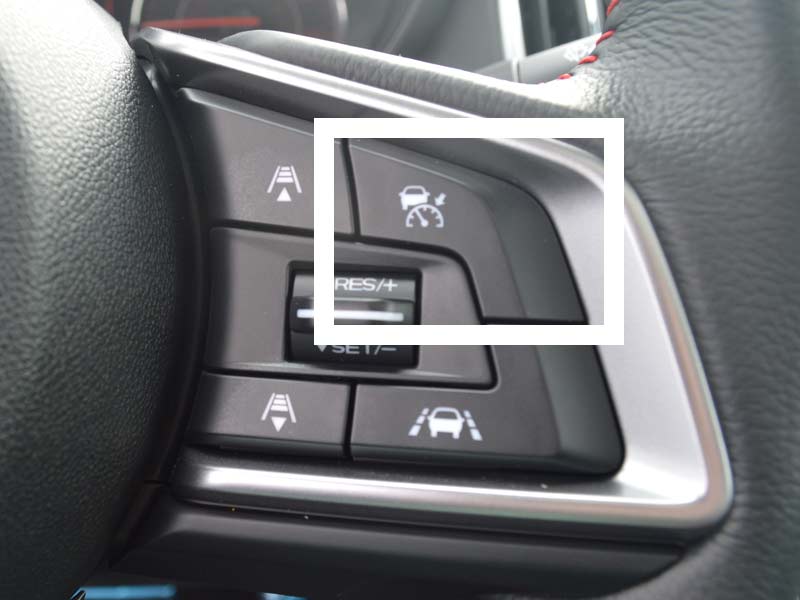 When you get to the speed you want to maintain, press down on the lever in the middle of the button cluster to set your speed.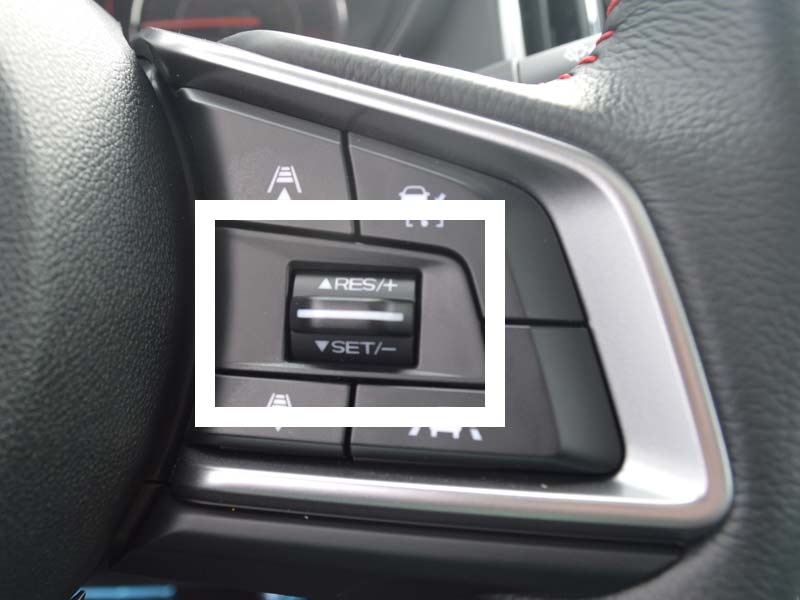 To adjust your speed, press down (to lower) or up (to raise) your cruise control setting in increments of five miles per hour.
You can adjust your following distance from the vehicle in front of you as you need. To close the distance between you and vehicles ahead of you, press the button on the upper left of the cluster.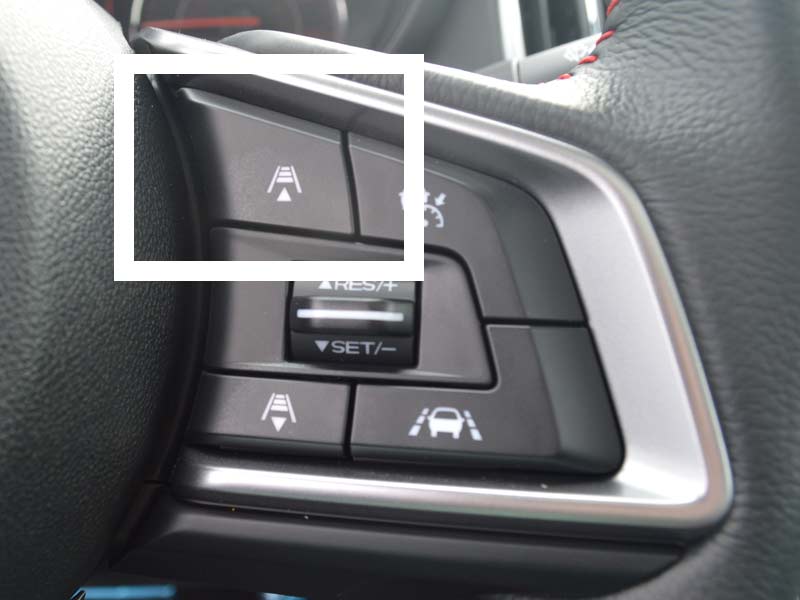 For safety at higher speeds and for personal comfort, you can increase the follow distance from vehicles ahead of you by pressing the button in the lower left of the button cluster.