If you're anything like us, your winter to-do list is long. The flu shot is an important part of winter prep, but it's not always on the top of the list. On November 13th starting at 11am, we are offering free flu shots to our team, our families, and our guests. Can't beat free!
And you're not just getting a flu shot for you. You're getting a flu shot to protect your family, friends, and neighbors. On Monday, November 13th, be a good neighbor with us, and get your flu shot. On the house!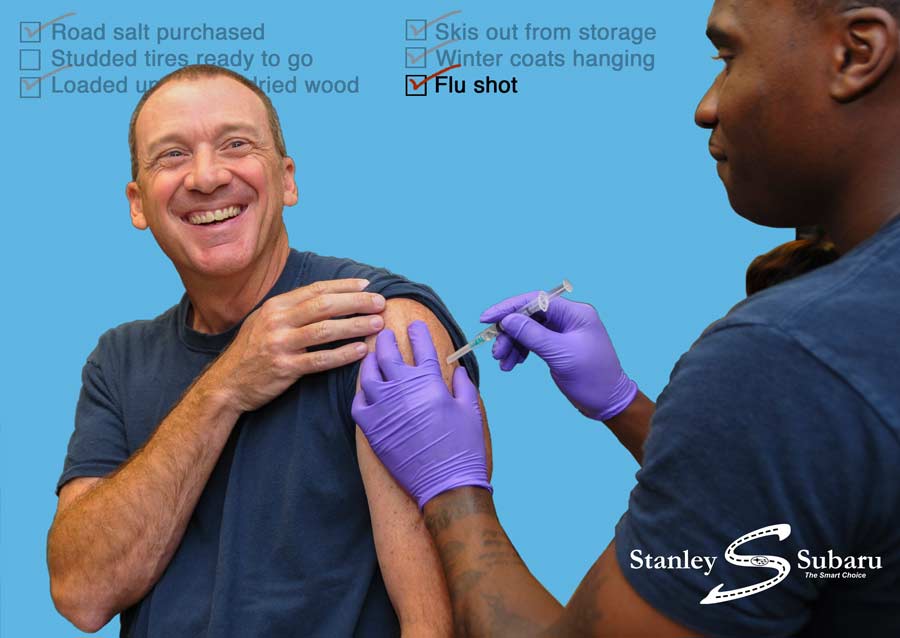 Flu vaccination is an important preventive tool for people with chronic health conditions.
Flu vaccination has been associated with lower rates of some cardiac (heart) events among people with heart disease, especially among those who experienced a cardiac event in the past year.
Flu vaccination also has been associated with reduced hospitalizations among people with diabetes (79%) and chronic lung disease (52%).
Vaccination helps protect women during and after pregnancy. Getting vaccinated can also protect a baby after birth from flu. (Mom passes antibodies onto the developing baby during her pregnancy.)
Spend time with young people? Old people? Pregnant people? People with asthma? See us November 13th at 11am, and Stanley Subaru will cover the cost so you can keep the people you care about in tip top shape!