Last month, Krystal and Heather ran a little rescue mission with the help of one our guests, Karen.
"I was there for a routine service, and it was a very warm day, probably the warmest day we've had so far this year. I was in the waiting area, and there was a big kind of commotion, and people were oohing and ahhing over something in the service department," says Karen. It was baby squirrels!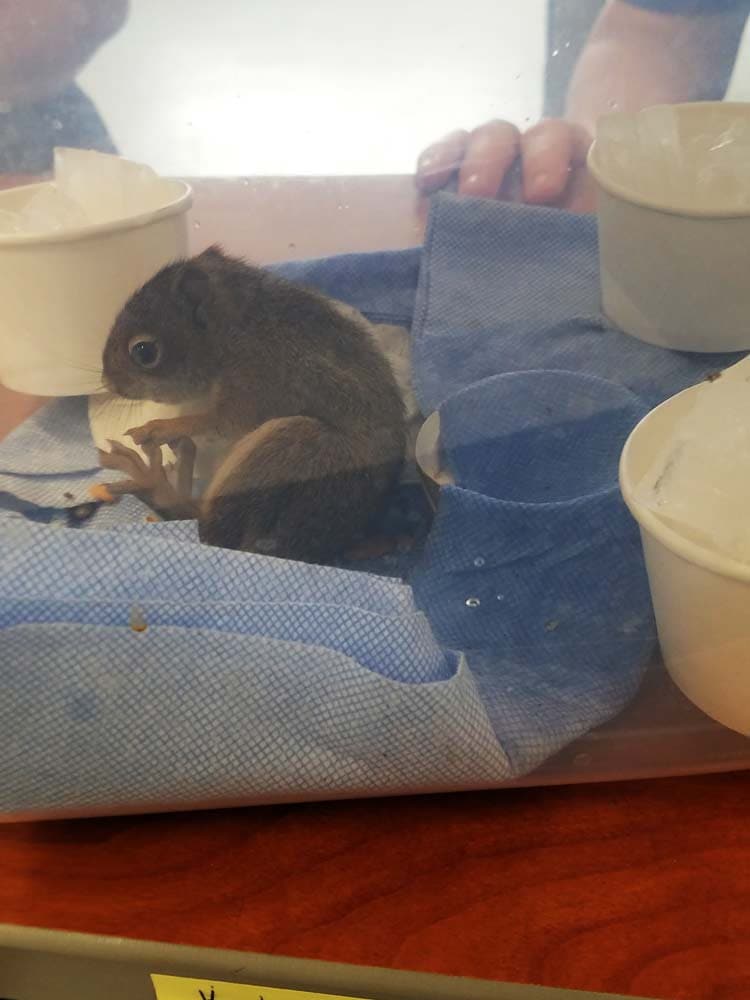 Two baby squirrels were suffering heat exhaustion outside. It was the second day they had been seen without a parent squirrel, and Krystal and Heather were concerned for their well-being. So! They freed up a storage bin, lined it with squirrely amenities, and scooped them up to get them inside and cooling off. With a little bit of ice in the tub to help cool them off, the babies were provided with the highest quality Stanley Subaru popcorn (a very big hit) and Cheez-Its.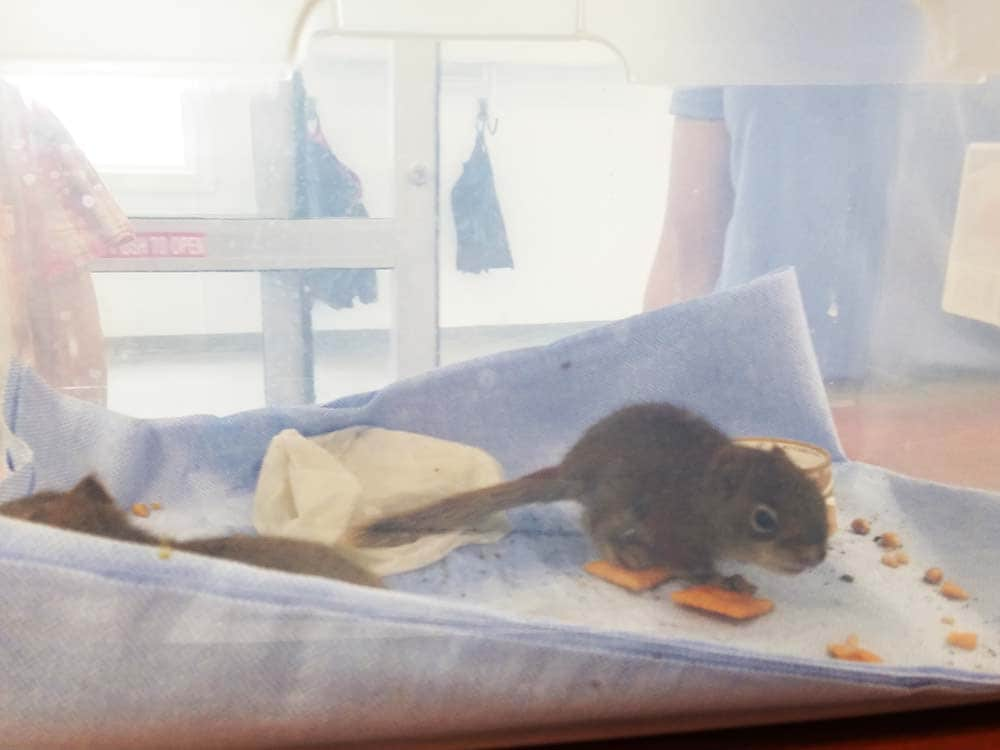 Krystal and Heather out the nearest rehabilitator is in Bar Harbor. It was out of the way for the both of them, but Karen lives on the island and volunteered to take them! After a quick call ahead to Acadia Wildlife Foundation to let them know what our plan was, Karen took them with her and dropped them off. Fellow animal-lover that she is, she called the next morning to make sure they were doing fine. The one had an injured leg, but was otherwise fine. They are being rehabilitated in an enclosure with other squirrels and will be released soon!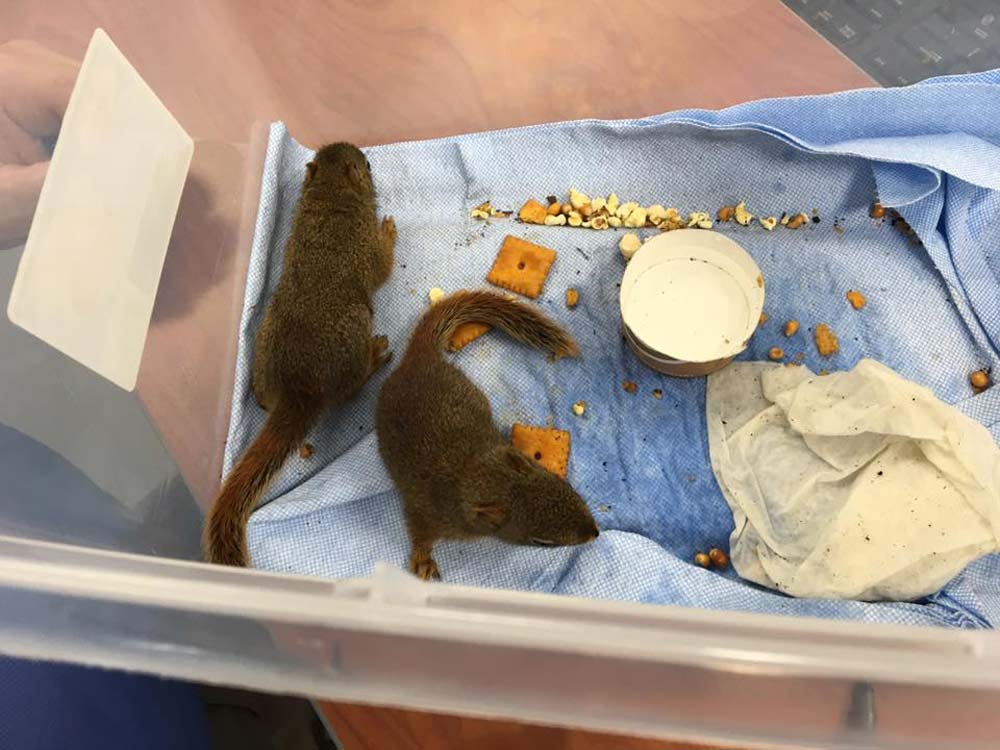 Photo courtesy of Karen James
We're animal lovers at Stanley Subaru. We are serious in our Love Promise and in our Eco-Friendly commitments. It means a lot to us that our guests share that love and commitment. Thank you, Karen!
You can read her full accounting and see more of her pictures on facebook.