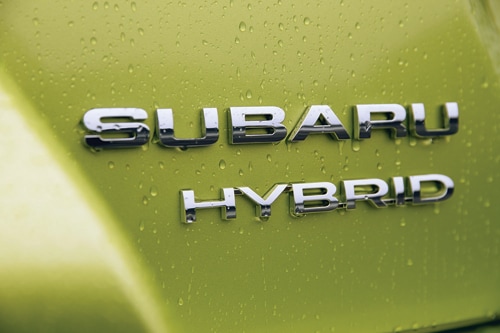 We've
written before about what kind of performance
the 2014 XV Crosstrek Hybrid can offer (and
so have others
), so you probably already know you don't lose any of the 8.7 inch ground clearance between the 2014 XV Crosstrek and the Hybrid. You may also know that although the gas mileage improvement is modest, the Hybrid significantly improves performance, handling, and has much-reduced road noise. You may know all that, but how is Subaru's hybrid different from other manufacturers' hybrids? Subaru's hybrid system was developed in-house. This was for a few reasons--primarily durability, performance, and customer expense.
We're known for having great vehicles that can handle some rough and tumble, and we needed our hybrid system to be able to build on that history. Subaru's hybrid system uses a nickel-hydride battery that packs a little less charge but carries with it more reliability.
The Hybrid's steering ratio has also been retooled to 14.0 to 1 (a change from 15.5 to 1), which means you get sportier, more responsive handling.
The electric motor provides a boost to torque bringing the total to 163 foot-pounds of torque, enough to ensure great grip on the road without slipping.
The electric motor makes for smoother acceleration, reducing the amount of jerk you feel during acceleration changes.
Another advantage of the nickel-hydride battery is that it's less expensive. Less expensive to make means less expensive for you to buy.
Transition from motor to both engine and motor, for great control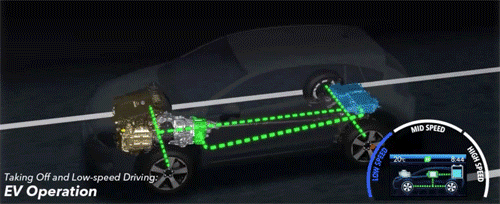 Almost all hybrids share the same basic qualities: the 2014 XV Crosstrek Hybrid is run by the electric motor at low speeds, uses both the electric motor and gas engine at higher speeds, and uses coasting and braking to recharge the battery.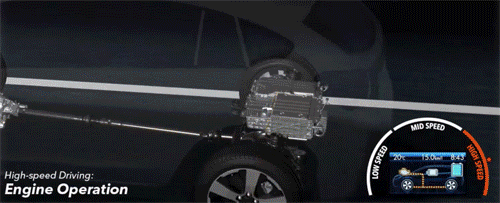 What is special about getting your new Subaru XV Crosstrek Hybrid in Maine is that you may be eligible for a 10-year/150,000-mile warranty on your battery. This warranty is automatic with every new Crosstrek Hybrid we sell at Stanley Subaru here on the Ellsworth, Maine/Trenton, Maine border.
All hybrids have the same general set of capabilities, but the 2014 Subaru XV Crosstrek Hybrid offers more responsive handling through a tighter steering ratio, improved torque, smoother acceleration, a bump to fuel efficiency, and because it was developed in-house, you can trust it to be reliable. No other manufacturer makes their vehicles Subaru durable.