2015 Events:
We got together a pretty big team to hoof it for the Komen Maine Race for the Cure





Pink ice cream Cruise In with Buddy to Buddy at Jordan's Snack Bar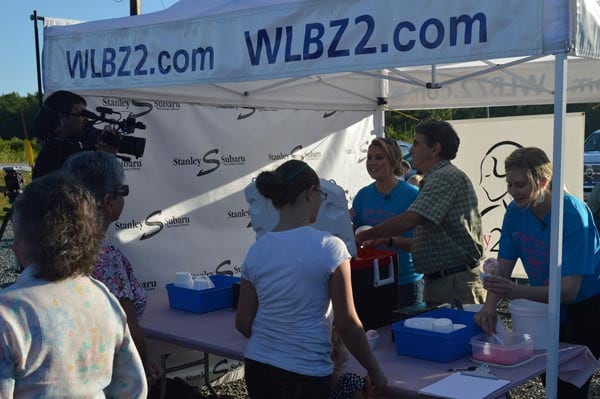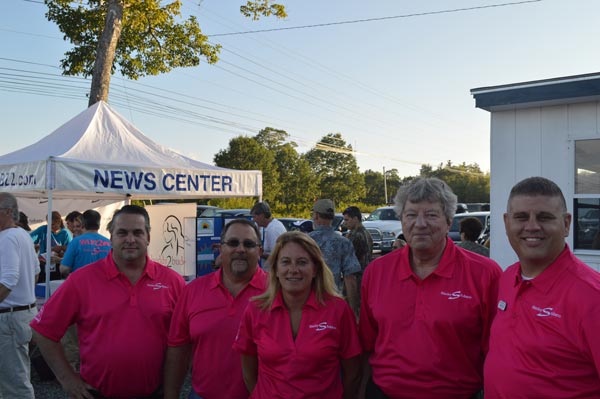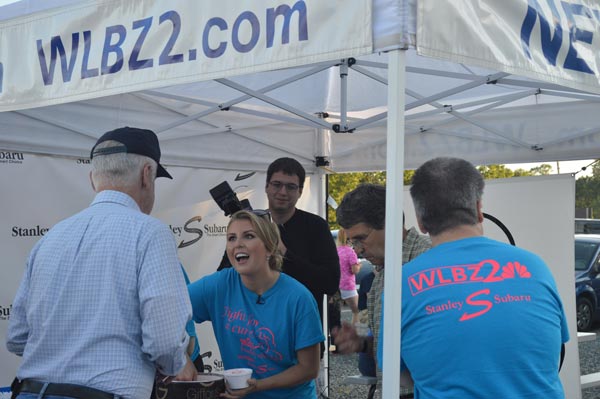 End Student Hunger food drive June 1-5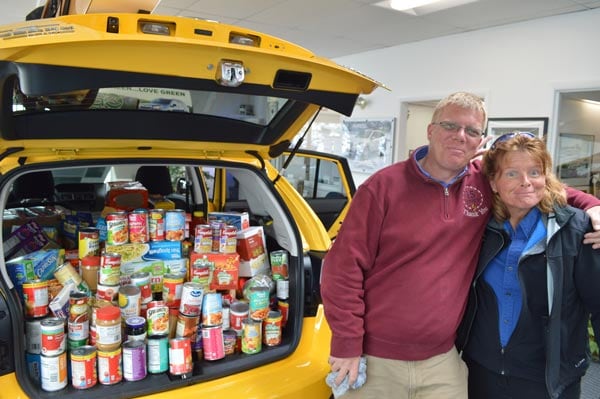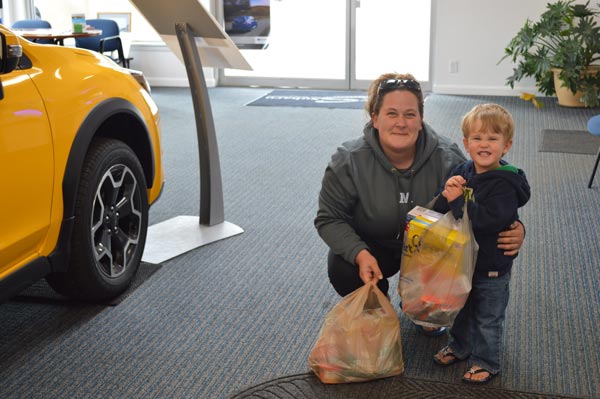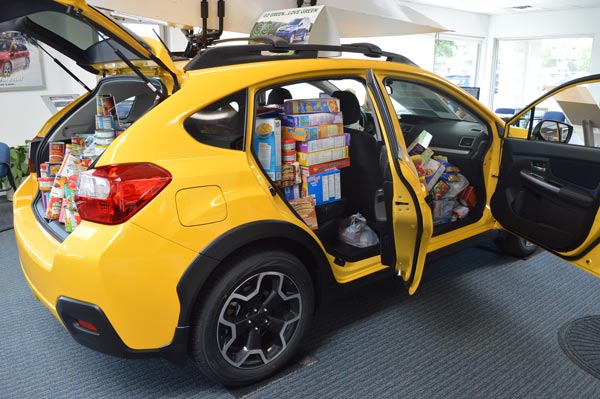 Take an Adventure, Take a Friend: SPCA of Hancock County Adoption Event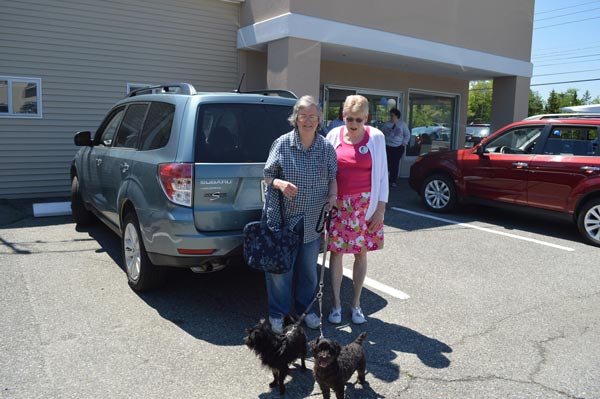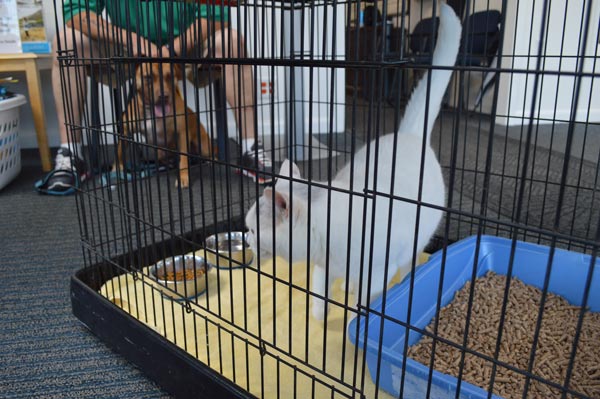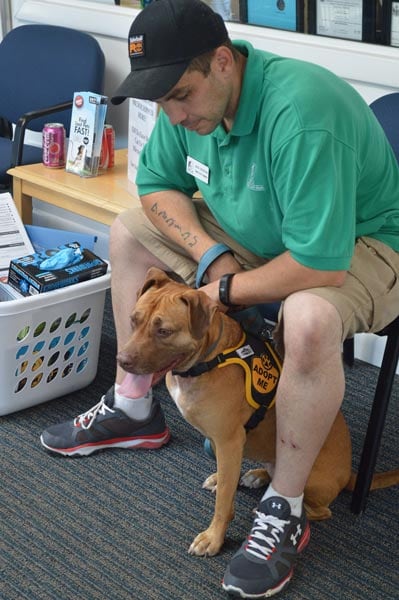 LUNAFEST is a film festival showcasing short movies by, for, and about women. We were so happy to sponsor the festival on April 25th at The Alamo in Bucksport. Proceeds from the event went to both the Breast Cancer Fund and to Mabel Wadsworth Women's Health Center. All our photos from the evening are available here.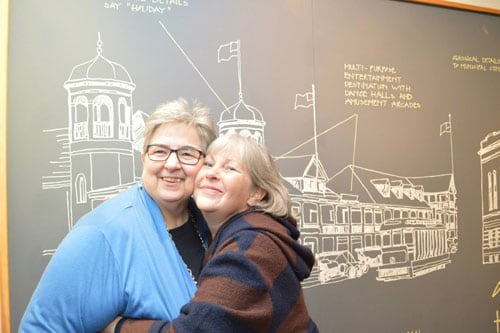 March 31st, we dropped off several boxes of food that we had collected for University of Maine Extension's Hancock County Food Drive.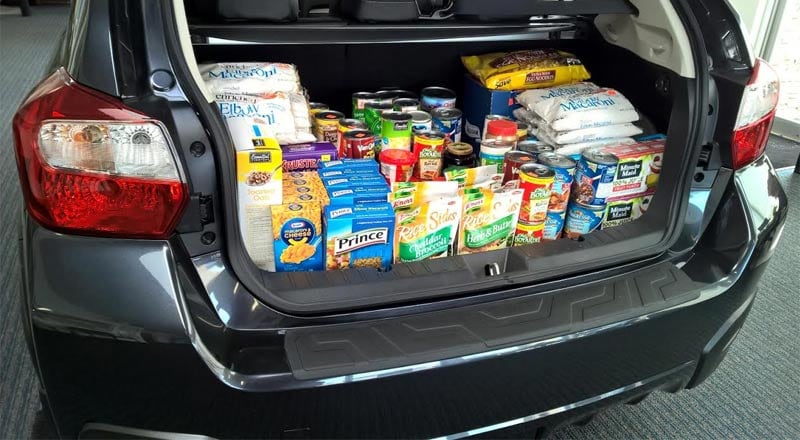 Bill Bergeon from Subaru of New England joined Mark on March 24th to present The Grand with the $15,000 our guests garnered through Share the Love!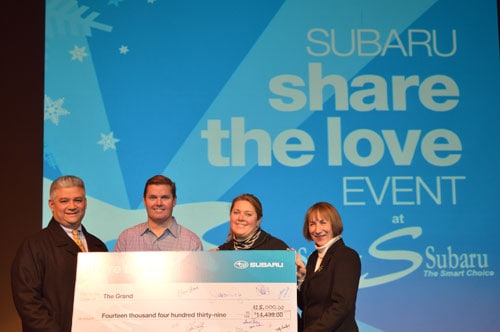 2014 Events:
December 17th, the staff gather round the collection from the toy drive for the Emmaus Homeless Shelter before they get distributed to local families!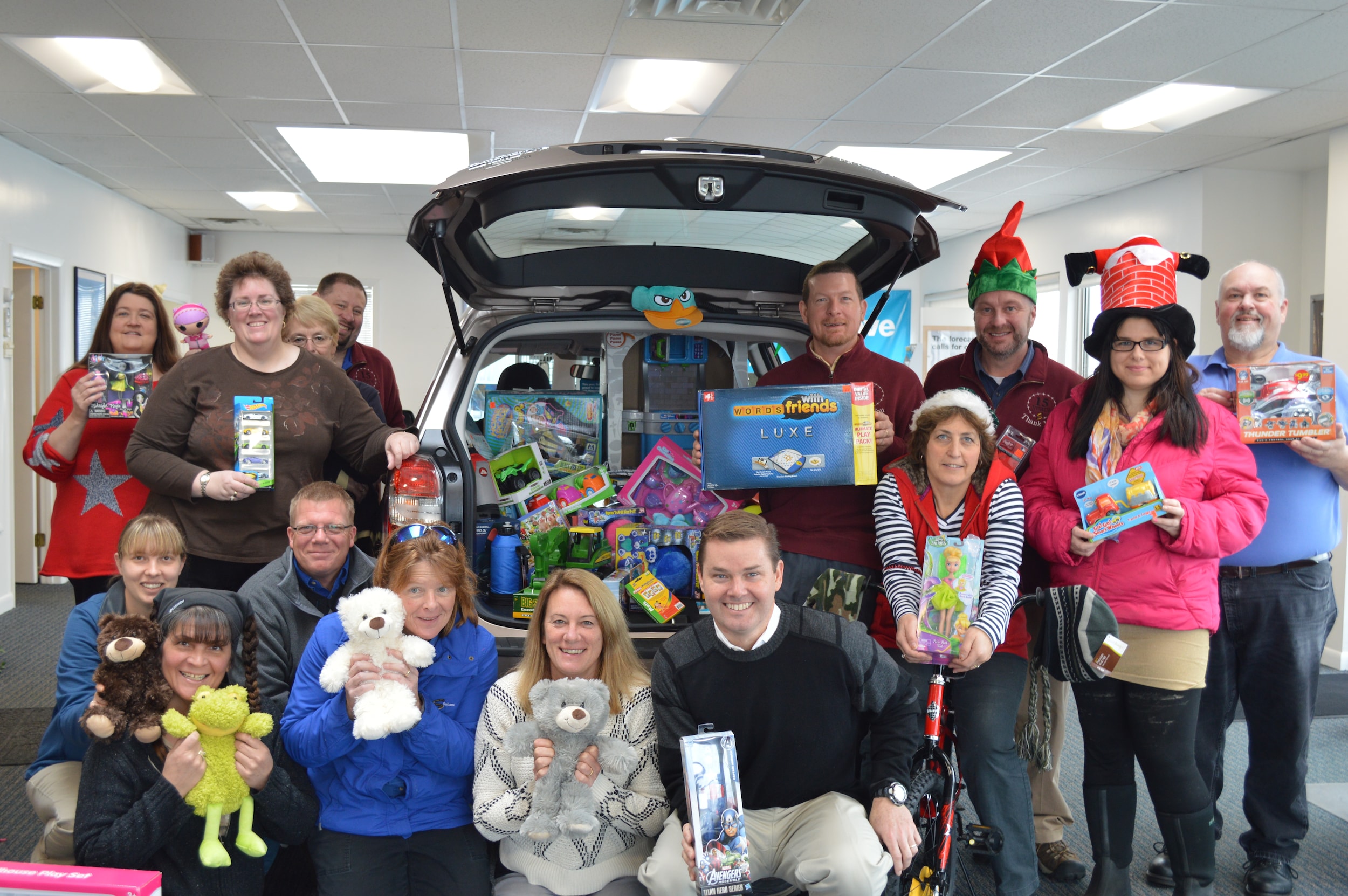 November 24th, a number of employees donated turkeys to Emmaus Homeless Shelter here in Ellsworth, Maine. Linda at Emmaus met Spencer and helped bring the turkeys into the kitchen for food boxes and for meals at the shelter. Our thanks to Linda and to the Emmaus shelter for the opportunity to help!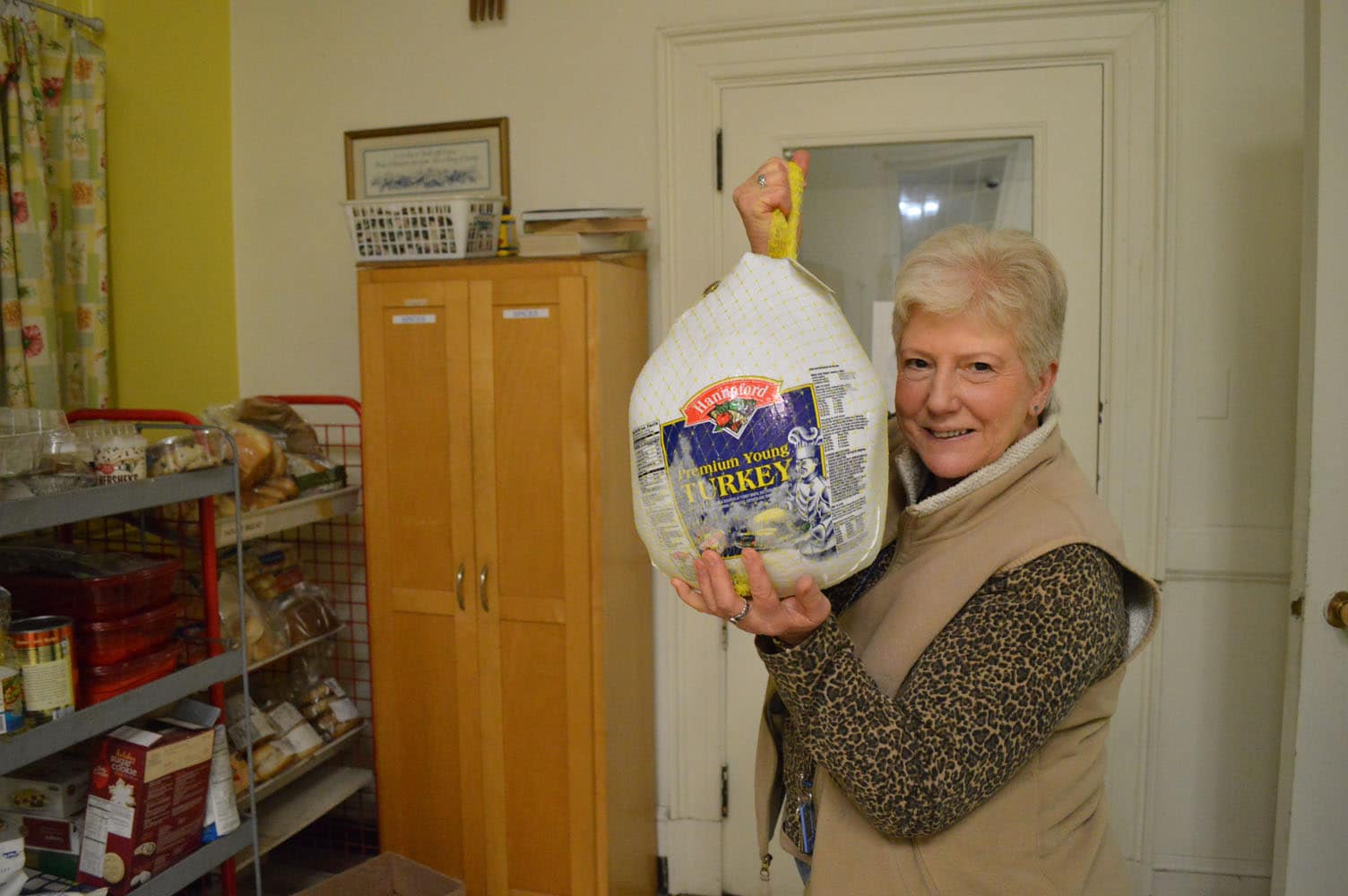 November 7th, we hosted a flu shot clinic--free flu shots for all staff, family, and guests that wanted one. We had a few hams, among them, John.
In celebration of our 15th anniversary in October, we donated $15 for every test drive directly to patient care at Maine Coast Memorial Hospital's Breast Health Clinic. We raised over $3000, and delivered the news
(along with a crab-shaped cookie for each test drive) early in November.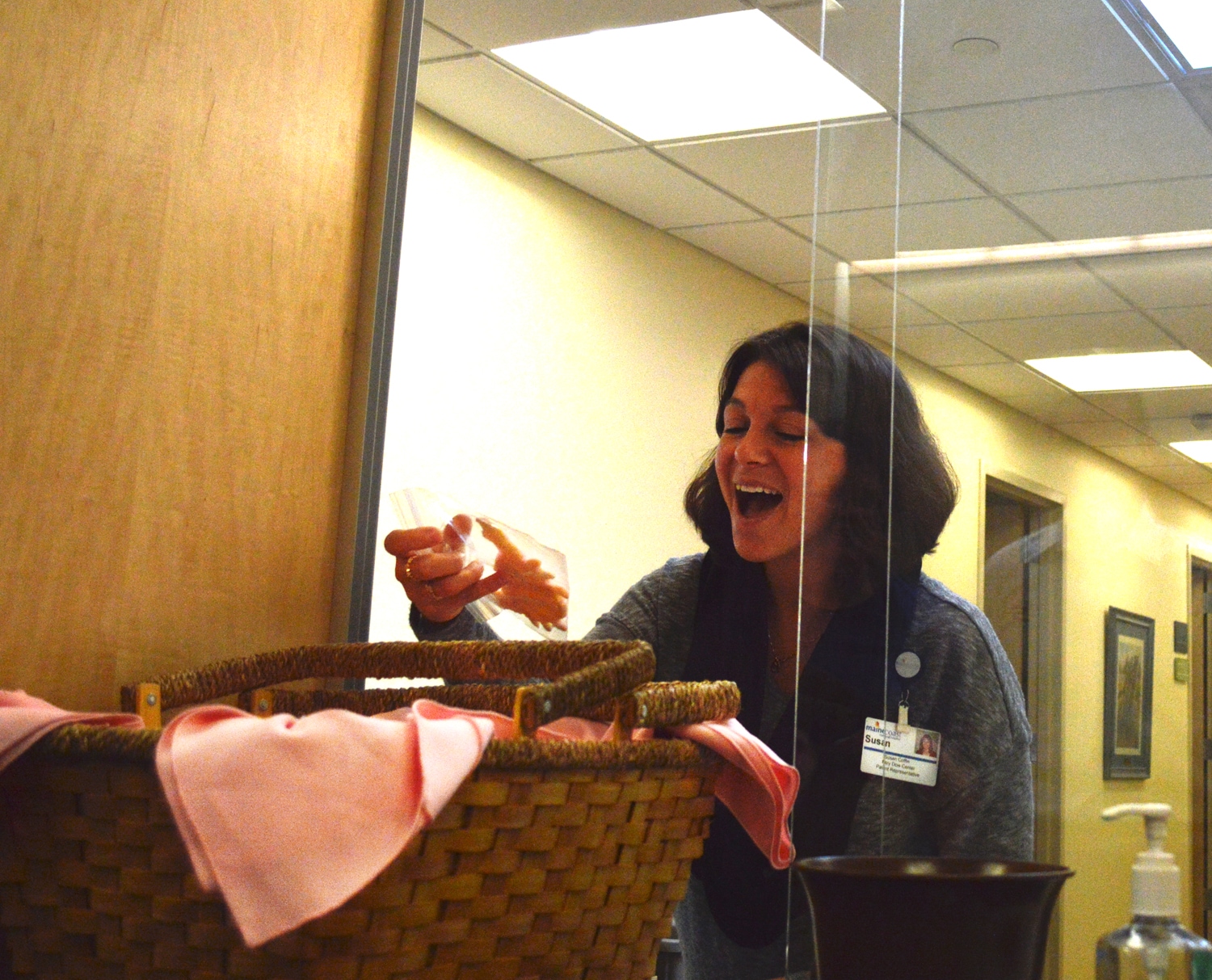 We announced at the Business After Hours in September that Stanley Subaru entered into a ten-year partnership with the Grand! Read more about it here!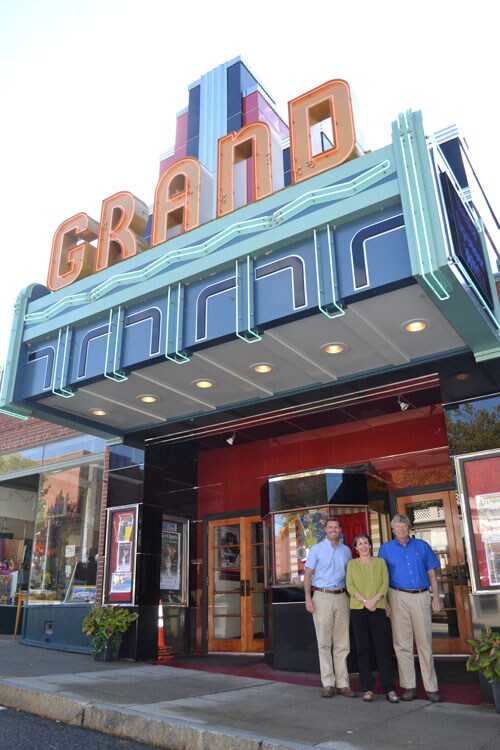 A soggy day didn't dampen the spirits among our WLBZ 2/Stanley Subaru Buddy to Buddy team at Komen Maine's Race for the Cure.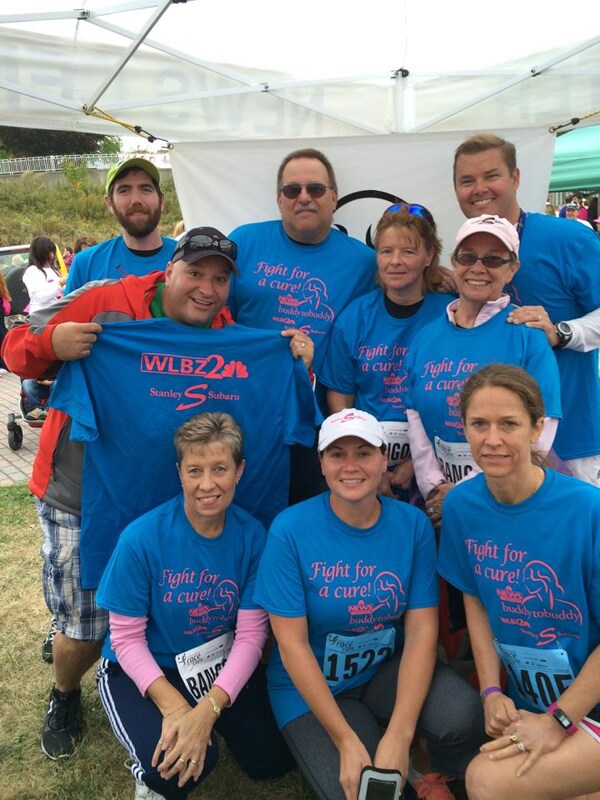 Stanley Subaru took second place in a tennis tournament fundraiser for
Maine Sea Coast Mission's EdGE youth achievement program which is a mentorship program fourth through eighth graders.
Stanley Subaru sponsored Camp Beech Cliff's summer specialty camp Ready Your Engines: The Race is On!
We raised money for the Maine Cancer Foundation with the
Pink Tulip Project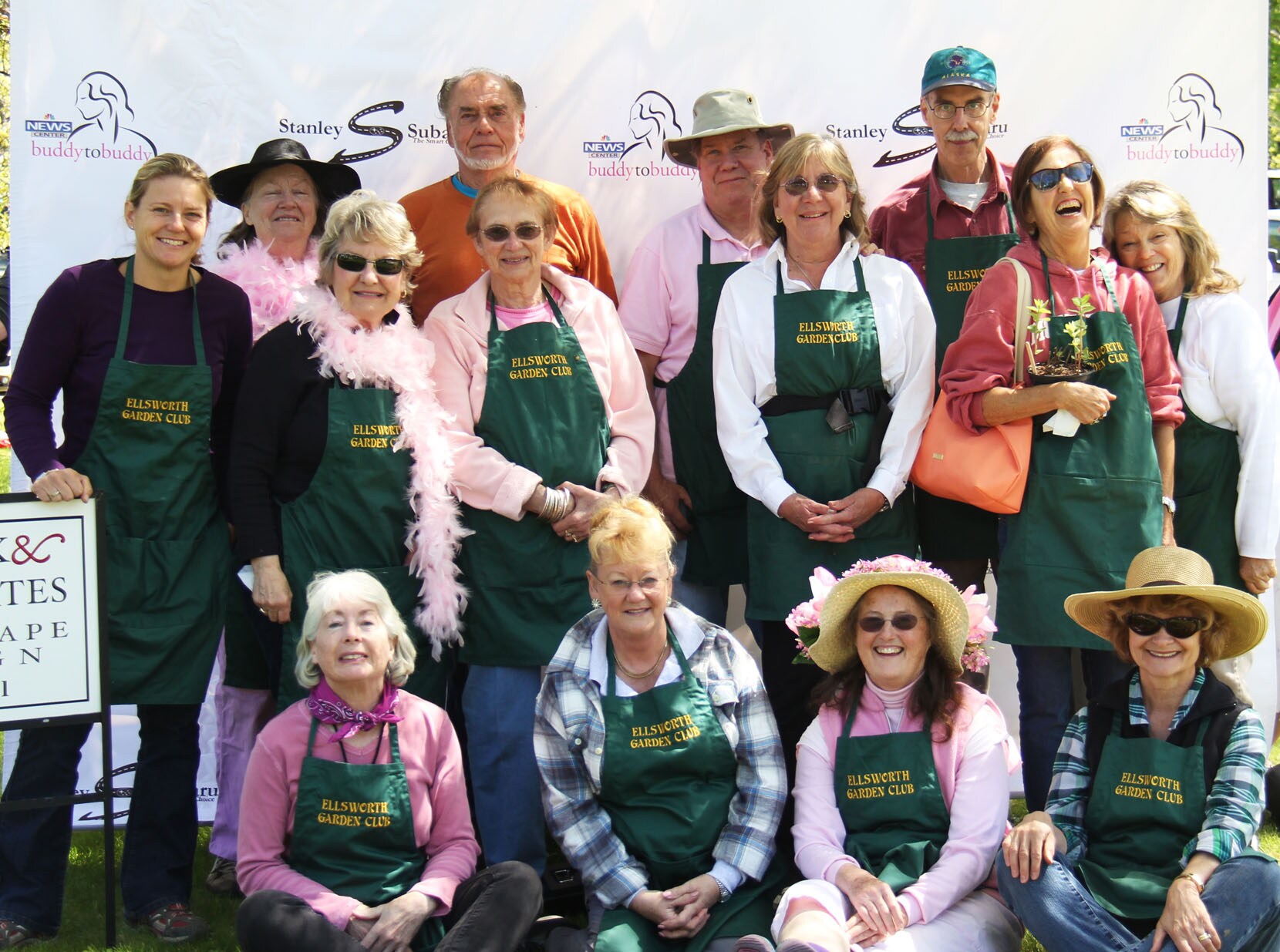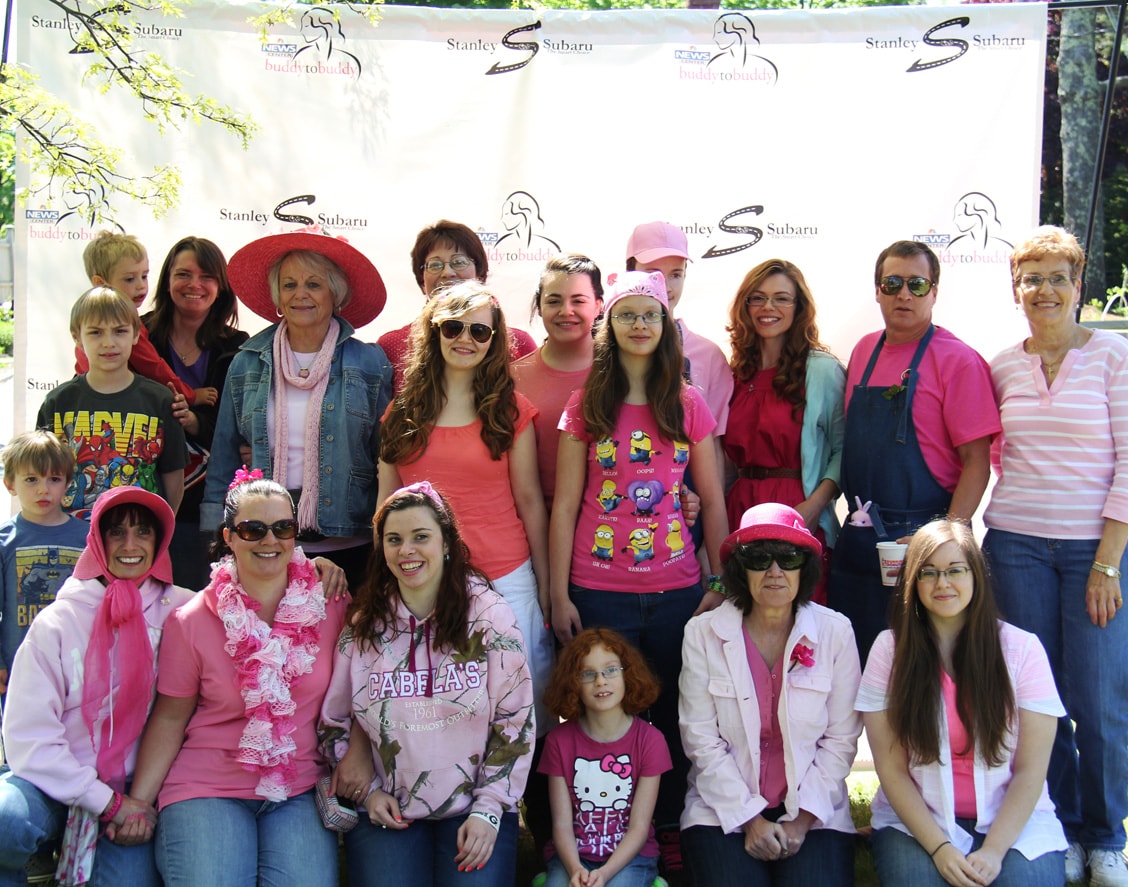 Stanley Subaru raised $4000 for the Mary Dow Center for Cancer Care
Read more about it at
Bangor Daily News
.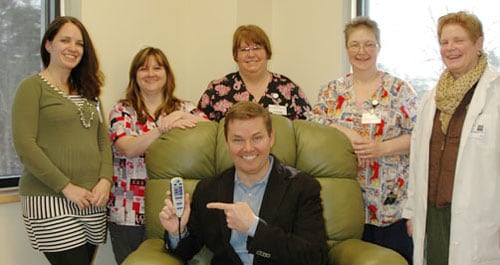 2013 Events:
Stanley Subaru Proudly Supported 
Relay for Life of Penobscot's 20th Anniversary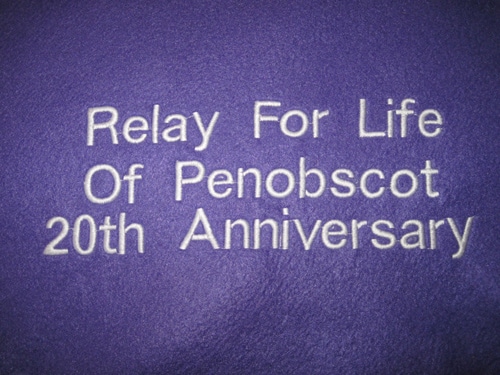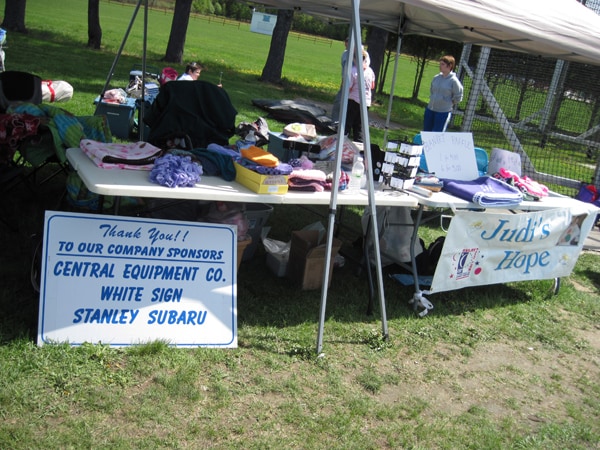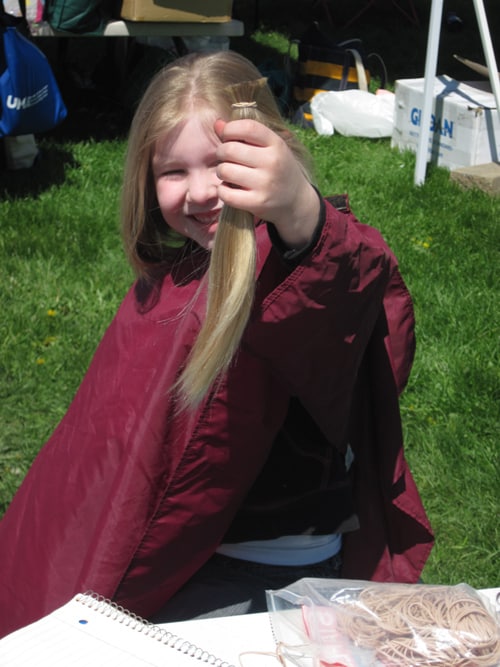 Relay for Life photos from Kurt (one of our Service Technicians) and his family, who participated in this year's relay.


---
We raised money for the SPCA of Hancock County in June with our "Subaru Pet ID Tag Machine." We had the engraving machine from Subaru of America for about two weeks, and during that time engraved hundreds of Pet ID tags for our guests and employees. We participated in the SPCA's "Strut Your Mutt" event and were able to donate all the proceeds from the ID tags to the SPCA.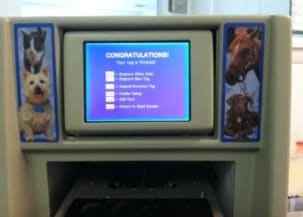 The Subaru Pet ID Tag Machine
Jeanne, John, and others made hundreds of Pet ID Tags
This is Georgia, who attended the SPCA's Strut Your Mutt Event with John.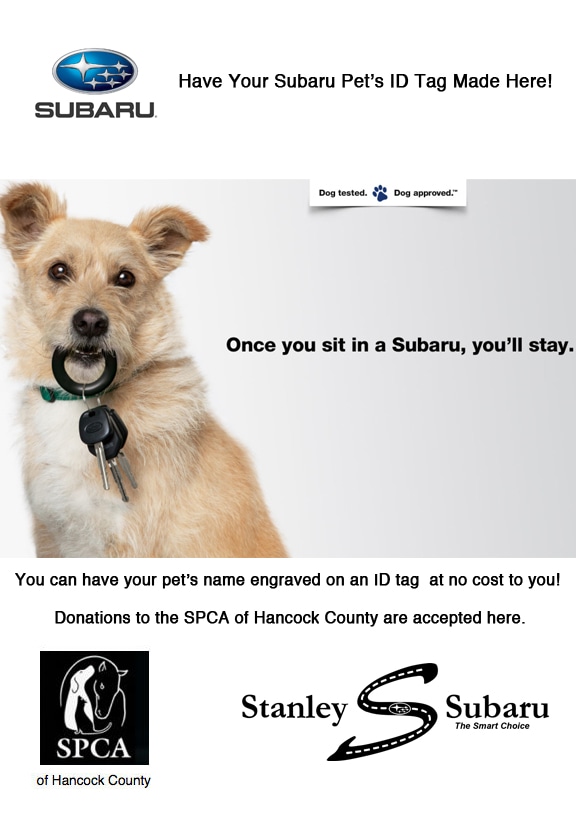 Thank you to all who donated to the 2012 Toy Drive to benefit the Emmaus Center.

We collected toys, books, and clothing to benefit the Emmaus Center. 
We filled a Forester  with donations thanks to some very generous guests and employees. Thank you to all who donated this year. There were some very happy folks this Christmas thanks to your generosity. May you have a wonderful New Year.

 Sister Lucille MacDonald of the Emmaus Center hauls away the donations.
Thank you to the anonymous lady who donated a whole bag of warm clothing and boots from L.L. Bean. There will be some very warm and happy families this winter!
We were part of the Ellsworth Christmas Parade, sponsoring the Emmaus Center with our float and handing out free hot cocoa to parade goers. Thank you to Sister Lucille MacDonald and the many other volunteers we had helping with our float and hot cocoa process! 
We put the bed we created for the Bar Harbor Bed Races on our parade float to go along with the theme " 'Twas the Night Before Christmas".  Stanley Subaru was proud to support the Emmaus Center. Everyone deserves a warm bed and a Merry Christmas!
Stanley Subaru wants to thank all the volunteers who helped make our float, and make the parade a big success. Thank you to the construction team, the hot cocoa team, and for everyone who helped along the way. 
Thank you Sister Lucille MacDonald for handing out hot cocoa with us! 
Stanley Subaru is proud to be warming hands and hearts this holiday season. 
---
Stanley Subaru entered the Bar Harbor Bed Races in November to support the Bar Harbor Chamber of Commerce and Mount Desert Island businesses. 

Our entry won Best in Show! Thank you to Rob Moon, Jim Scovil, Geddy and Scott Richardson, Brad Staples, Linda Eaton, and many other volunteers who helped in the bed design, creation, and running in the race.



Our Bar Harbor Bed Races Team: Mark and Chloe Politte, Alison King, Geddy Richardson, Brad Staples, and Jim Scovil.
Here's our award-winning "Best in Show" World Rally Bed constructed for the Bar Harbor Bed Races held in November, 2012. Thank you to everyone who helped us with our Bed project! Next year we hope to be the fastest bed racers!
---
Thank you to everyone who came in and participated in our Test Drives for Breast Cancer! With your help we raised over $1,000 again this year!
Thank you for donating to Maine Coast Memorial Hospital's Mammogram Scholarship Program!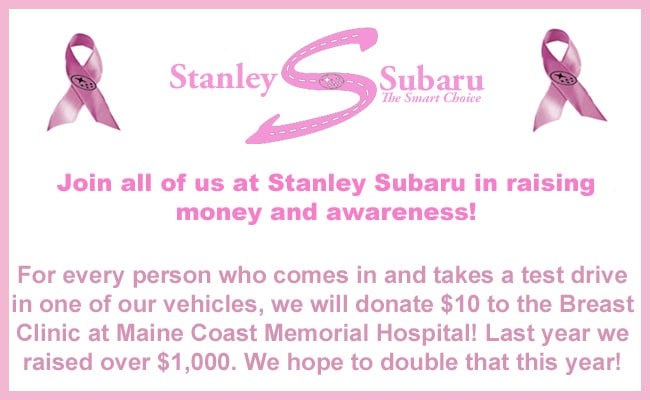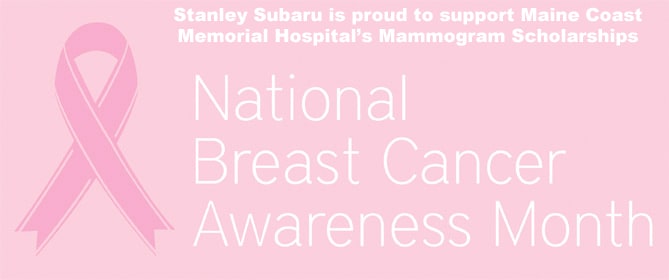 For More Information about Maine Coast Memorial Hospital's Mammogram Scholarships or Breast Cancer Clinic, call 207-664-5492 or visit
www.mainehospital.org. 
---
Stanley Subaru employees take turns volunteering at Loaves and Fishes Food Pantry in Ellsworth during the month of September. We also collect food donations and toiletries for the food pantry. For more information call 207-667-4641.
---
Stanley Subaru is proud to support the Down East Family YMCA
's Summer Camp on Webb Pond in Eastbrook, Maine.

We donated tires and helped create the obstacle course for the camp.

What a fun way to spend the summer! For more information on the Down East Family YMCA's Summer Camp
, contact Michael Cuskelly 
or call the YMCA at 207-667-3086.

---
Stanley Subaru supports many businesses, nonprofits, civic organizations and more
in the greater Ellsworth area.  Donations of gift certificates, bottled water for events, parades, regattas
...we do it all!

Lately we have supported the following:


---
Events from 2011
In 2011, the  David Harding Golf Tournament chose
Island Connections
  as the recipient of the money raised. Stanley Subaru is proud to be a sponsor of this event every year!