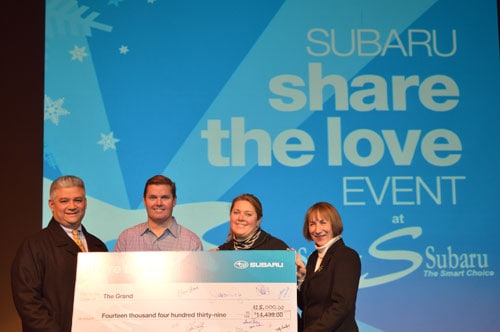 Bill Bergeon, Mark Politte, Kelly Cochrane, Gail La Rosa Thompson
As the result of our successful Share the Love campaign, Stanley Subaru presented fifteen thousand dollars to The Grand Theatre in Ellsworth as part of our ongoing support of the Campaign for the Grand.
The Campaign for the Grand is a fundraising effort to restore, repair, and improve the Grand's facilities to enable a renewed focus on quality local theatre. We plan to use?